Prince William is 'deeply sad' about the death of Bryn Parry, the Help for Heroes founder
Prince William is "deeply sad" about the passing of Bryn Parry, aged 67, after the Help For Heroes founder lost his battle with cancer.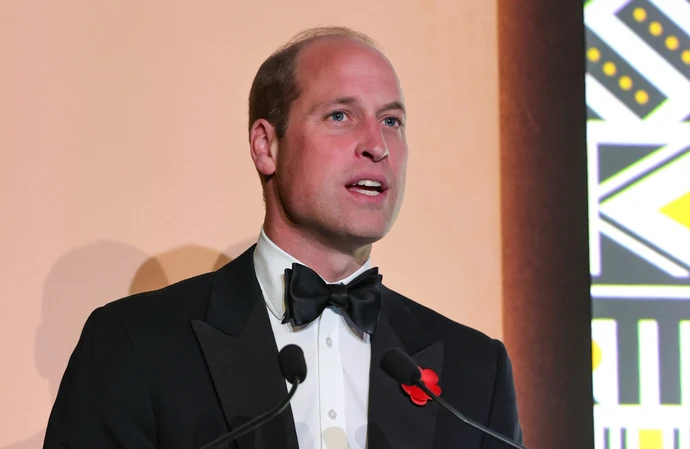 Prince William has been left "deeply sad" by the passing of Help for Heroes founder Bryn Parry.
The Prince of Wales paid tribute to the "life-affirming" and "inspirational" former soldier in a rare personal Twitter post on Wednesday (12.04.23), hours after it was revealed the miliary veteran had succumbed to his battle to pancreatic cancer aged 67.
The 40-year-old royal posted: "Deeply sad to hear that Bryn Parry has passed away. A life-affirming, inspirational man, his work with @HelpforHeroes made a difference to so many and his legacy will be its continuing impact. My thoughts are with his family and friends. W."
William - who has also spent time in the military - has offered his support in many different guises to the charity like notably sporting a Help For Heroes wristband at a UEFA event just days after the murder of soldier Lee Rigby in 2013.
Bryn - who served in The Royal Green Jackets for a decade before becoming a cartoonist - was mourned by the charity he established in 2007 as they offered their condolences to his family, including his wife Emma and their children.
Help For Heroes' CEO James Needham said: "Everyone at Help for Heroes is deeply saddened by the death of our co-founder Bryn Parry CBE.
"Without Bryn, this Charity wouldn't be here. Without him, over 27,000 veterans and their families wouldn't have received lifechanging support.
"Bryn was instrumental in changing the focus of the nation and the way we regard both military service and wounded veterans.
"Those who knew and worked with Bryn saw at his core an incredibly kind, earnest, and passionate soul, whose energy was contagious.
"Supported, encouraged and advised by Emma, he was unstinting in his total, unwavering commitment to making the lot of the wounded servicemen and women as good as it could be.
"Bryn's founding principles and his no-nonsense approach of doing everything humanly possible to help our heroes, remain at the heart of all we do.
"We offer our deepest sympathy and love to Emma, Sophie, Tom and Louisa."