Harry Potter TV series in the works
Streaming service Max, formerly known as HBO Max, have confirmed details of a 'Harry Potter' TV series.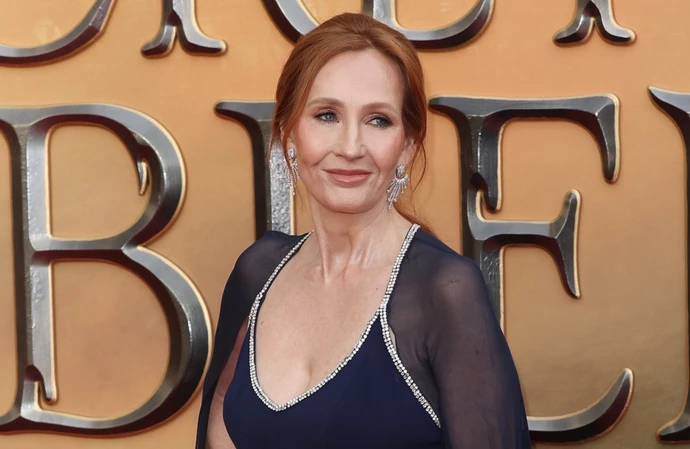 A 'Harry Potter' TV series is officially in the works.
A scripted series based on J.K. Rowling's beloved books has been discussed for the last few years and on Wednesday (12.04.23), a presentation for Max, the rebranded streaming service previously known as HBO Max until its merger with Discovery+, revealed the project is in the works at Warner Bros. TV and the author will executive produce.
Casey Bloys, Chairman and CEO, HBO + Max Content, said in a statement: "We are delighted to give audiences the opportunity to discover Hogwarts in a whole new way.
"'Harry Potter' is a cultural phenomenon and it is clear there is such an enduring love and thirst for the Wizarding World. In partnership with Warner Bros. Television and J.K. Rowling, this new Max Original series will dive deep into each of the iconic books that fans have continued to enjoy for all of these years."
J.K. added: "Max's commitment to preserving the integrity of my books is important to me, and I'm looking forward to being part of this new adaptation which will allow for a degree of depth and detail only afforded by a long form television series."
David Heyman, who produced all eight films - which starred Daniel Radcliffe in the lead role - is in talks to serve as executive producer, while a search is underway for a writer and showrunner.
The programme will have a budget comparable to the likes of 'Game of Thrones' and 'House of the Dragon', with the 2022 fantasy prequel running up costs of $125 million.
Casey said: "[It] will be that scale or higher. Whatever it takes to make a quality show."
During the presentation, Warner Bros. Discovery CEO David Zaslav insisted the new series won't necessarily be the only 'Harry Potter' project in the works for Max.
He said: "We're free to do anything we want. Some areas we need to do with J.K., other areas we have the full ability to go forward. This is a full deployment on Max of 'Harry Potter'. We can still develop other properties."