'Absolutely horrific': Johnny Depp's first wife slams Amber Heard
Johnny Depp's first wife, Lori Allison, has branded Amber Heard "horrific" and admitted his defamation trial "broke her heart"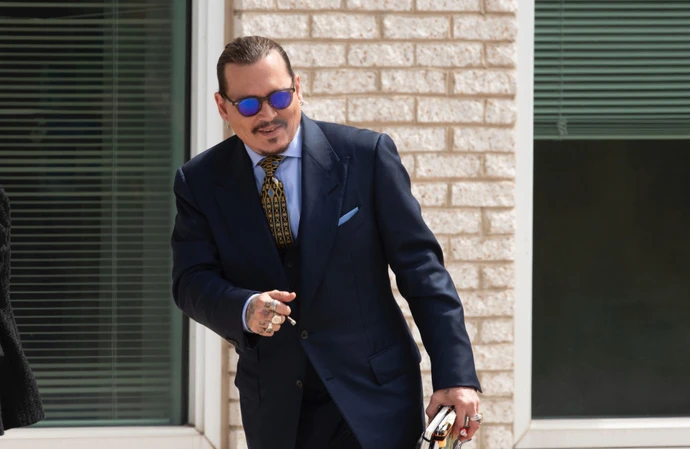 Johnny Depp's first wife has branded Amber Heard "horrific".
Lori Allison has stayed close friends with her former spouse since their two-year marriage ended in 1985, and admitted seeing him in court for his defamation trial with the 'Aquaman' actress - who he had sued for defamation over an op-ed she wrote in 2018 about being a victim of domestic abuse - had "broke [her] heart" and she was "terrified" the jury would rule against him.
Appearing on the 'Popcorned Planet' podcast, Lori rolled her eyes when asked how she felt seeing "she who shall not be named making all these accusations and putting him through the wringer".
She said: "I had met her before, I'd been to parties at his house and she seemed really nice and she was gorgeous and what's not to love?
"But as the time went by and I would hear things about her - she who shall not be named - he didn't seem too happy all the time. I didn't see him a lot so I cant really say.
"The things that affected me more were the things he said in court - I probably broke down several times because I felt really bad for him.
"He's very private - which is why I don't do interviews - and I think for him to come out so wholeheartedly was what he really needed to do.
"I thought it was either going to be an epic train wreck or it was going to go really well."
The 65-year-old make-up artist regularly checked in with Johnny's friends during the trial to make sure he was doing OK.
She added: "I would call Isaac sometimes and go, 'What's happening, is he ok?'
"And he said, 'Don't worry we're going to win this' and I would literally hang up the phone and walk around crying because I was terrified for him.
"I think it would've killed him, well maybe not, but it just broke my heart that somebody could do that to him.
"I'm no angel, I've done my share of s***** things to people but what she did was absolutely horrific and if there were things that I could do to her that were legal I would do them! I would."
Lori heaped praise on her ex-husband - who was just 20 when they tied the knot - and admitted she "can't wait" to see him again.
She said: "He's really generous, he has the biggest heart of someone I've ever met. I love him to pieces and I get all goofy eyed when I think about him and his future, our past.
"I want nothing but the best for him and I hope he feels the same about me!
"Can I say bad things about him? I can say bad things about everybody but there's no reason to. He makes normal mistakes like other people do.
"But again he's generous, kind and I cant wait to be in a room with him again because I love to give him hugs."