Paris Hilton: 'Motherhood has made me see everything differently!'
Paris Hilton sees everything "differently" since she became a mother and is "so protective" of her son.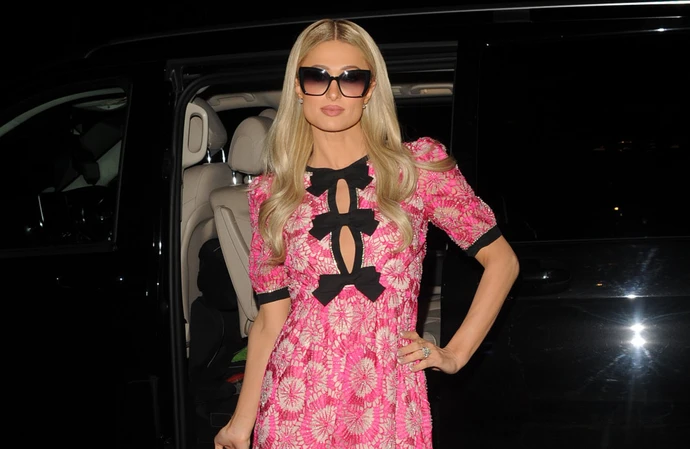 Paris Hilton sees everything "differently" since she became a mother.
The 42-year-old socialite tied the knot with entrepreneur Carter Reum in 2021 and the pair welcomed their son Phoenix via surrogate in January 2023 but kept it a secret from everyone for several days and she has now admitted that she has become "so protective" of the little one.
She told E! News: "I view everything differently being a mom now, I'm just so protective of my little angel. For me, no one even knew about him until he was like a week old so it was definitely hard to keep that secret in, but I just put it out on my podcast because I felt like I wanted to control the narrative. He just completes my life and he is such an angel. Seeing him smiling now, everything just melts my heart."
Throughout her pregnancy, the 'Paris in Love' star kept schtum about her baby boy's moniker and refused to let up until days after his birth, but during an appearance on 'The Ellen DeGeneres Show', Ellen correctly guessed the name and Paris has now admitted she "never thought" she would figure it out on the set of her talk show.
"I was like 'How did she know?' I never thought she would guess!
After Phoenix was born, Ellen took to social media to post a clip of an unearthed interview with Paris where she suggests naming her baby after the Arizona city.
In the clip, Paris said: " I'm not going to say yet as I'm scared someone will steal the name!"
Ellen replied: "Alright. We're going to take a break then. I'll guess it. I will! Phoenix?"
Alongside the post, Ellen - who stepped down from hosting 'The Ellen DeGeneres Show' in May 2022 - took the correct guess as a win and wondered if she would be winning one of the famous Hilton hotels as a prize.
She captioned the post: "I named @ParisHilton's baby! What do I win?!?! A hotel?!?! Paris was on my show on 1/27/22 (sic)"
At the time, Paris appeared to merely giggle at the suggestion but revealed on Wednesday that she had chosen the moniker for her son - whom she welcomed via surrogate - because she wanted it to go with her own location-based name.
Speaking on her 'This Is Paris' podcast, she recited a passage from her upcoming memoir 'Paris', which read: "If all goes well, by the time you read this, Carter and I will have a baby boy. We plan to name him Phoenix, a name that I decided on years ago when I was searching cities, countries and states on a map looking for something to go with Paris and London."