Union J star Jaymi Hensley sensationally quits band: 'I can't watch our legacy decay'
Union J star Jaymi Hensley has dramatically quit the band, declaring he can't watch the group's legacy "decay any further."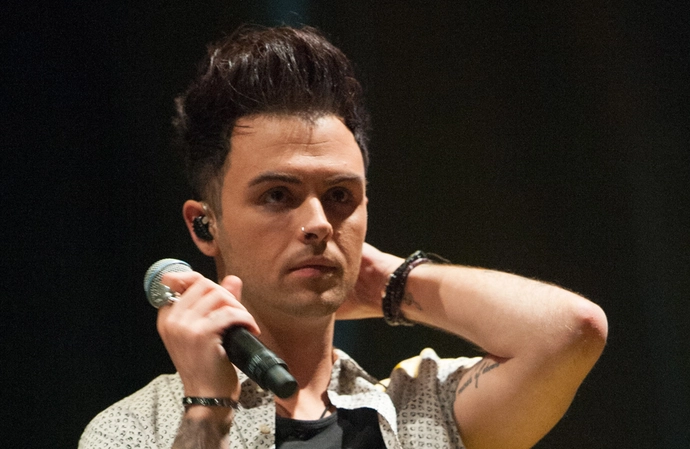 Union J star Jaymi Hensley has dramatically quit the band.
The 33-year-old singer made the announcement in a candid post on Twitter on Tuesday (11.04.23) evening in which he hinted at trouble in the group by declaring he didn't want to watch their legacy "decay" - just weeks after they cancelled their planned tour of the UK this year.
He wrote: "To all the Union J fans, it is with the heaviest of hearts that I have to say I am no longer continuing on my journey as a member of Union J.
"Since day one, our family of fans has brought me love, light and support and has been the main reason for me being such a driving force within the band.
"Last year was the best year of my life being back out on stage with the boys and being in front of you all again (at the London reunion show.)
"I hoped and dreamed of all possibilities afterwards, but this has not happened for several reasons, and therefore, out of love respect to the family of fans and my integrity as an artist, I cannot sit and watch the legacy that I have tried to sustain for a decade decay any further."
He went on to add: "I will continue to carry artistry, integrity and creativity as my driving force, but now is the time to focus the energy I have consistently put into Union J into myself and create art and music for us all to enjoy together. I truly love you, forever yours."
Jaymi was among the founding members of the group - then named Triple J - in 2011 alongside JJ Hamblett and Josh Cuthbert with George Shelley being added a year later during their stint on TV talent show 'The X Factor'.
They finished fourth and went on to sign a major recording contract. After a string of hit singles, George quit the band in 2016 and Josh left in 2018 with Jaymi and JJ continuing as a duo until they disbanded in 2019.
Union J got back together last year for a one-off reunion show at the London Palladium with George and Josh and they had planned to hit the road for a UK tour in May. However, the concerts were cancelled last month and ticketholders were told via email. The band later claimed they had been told not to discuss the tour being shelved and apologised to fans in a statement, which read: "We were strongly advised not to say anything, however we now realise that wasn't the best decision or advice.
"We are really sorry for any upset that has caused. We will bring you more news as soon a we can. We really do love and appreciate our fans more than anything and playing for you live is what we live for.
"Once again, a million apologies, this has been a tough weekend for us all as well as for you guys. We will make it up to you soon."