Elon Musk declares his dog Floki is Twitter CEO
Elon Musk has said his pet dog Floki is the real CEO of Twitter in an unexpected interview he used to share his pain over the "negative feedback" he has been hit with since taking over the platform.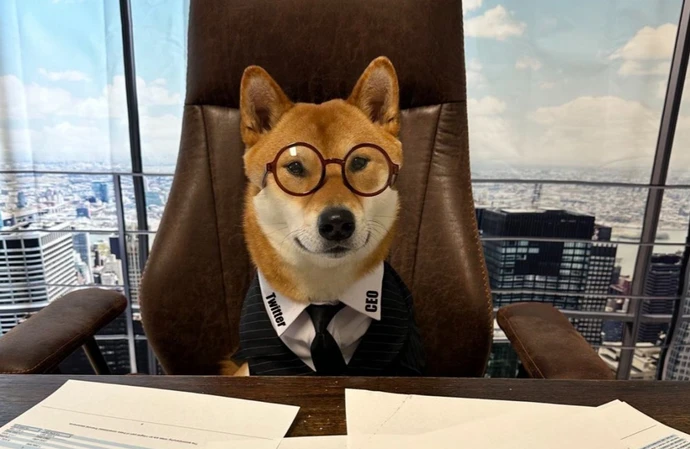 Elon Musk says his dog is CEO of Twitter.
The world's second richest man, 51, joked in a surprise interview with the BBC on Tuesday (11.04.23) Floki, his pet Shiba Inu, is now head of the platform, which he bought in a controversial $44 billion deal at the end of last year.
He told the broadcaster: "I'm not the CEO of Twitter. My dog is the CEO of Twitter."
His bizarre comment came after a series of Tweets in February, in which he posted pictures of his pet dressed in human clothing, and announced: "The new CEO of Twitter is amazing. He's great with numbers."
Dad-of-10 Elon also revealed he sometimes sleeps in the Twitter office, using a couch in a library "no one goes to".
The Tesla boss also used his BBC interview to defend the sacking of around three quarters of Twitter's staff after his takeover in October.
He insisted the platform would have gone bankrupt if he hadn't immediately cut costs, claiming the company had only "four months to live".
Elon added: "This is not a caring/uncaring situation. If the whole ship sinks then nobody's got a job."
Twitter now has about 1,500 employees compared to "just under 8,000 staff members" before the takeover, according to the billionaire.
Elon added he had been "under constant attack" over his takeover, which he said hurt him as he doesn't possess "a stone-cold heart".
Heh added: "If you're under constant criticism and attack, and that gets fed to you non-stop, including through Twitter, it's rough.
"But it's important to get negative feedback."
Elon said as he refuses to turn off replies to his tweets and doesn't block anyone he sees "a lot of negative feedback".