Shantel VanSanten 'splits from husband' Victor Webster
One Tree Hill star Shantel VanSanten has reportedly split from her husband Victor Webster after two years of marriage and three weddings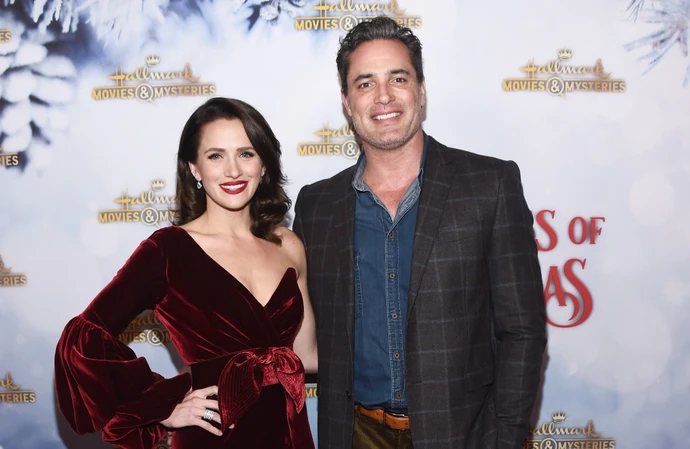 Shantel VanSanten has reportedly split from her husband Victor Webster.
The 'One Tree Hill' star's partner is believed to have filed for divorce after less than two years of marriage and three wedding ceremonies, with TMZ.com reporting Webster filed paperwork to end the marriage at the start of the year citing January 10 as the date of the couple's separation.
The website states the reason for the split was listed as "irreconcilable differences".
The couple met on the set of Hallmark movie 'Love Blossoms' in 2017 and became engaged in February 2021 after four years together.
They went on to stage three different wedding ceremonies - the first was an intimate and spontaneous civil ceremony held outside Pasadena City Hall in California on August 9 2021.
Shantel, 37, revealed she had been devastated by the death of her grandfather - who she wanted to walk her down the aisle - and decided to tie the knot on the date of her grandparents' wedding anniversary.
She told Brides magazine: "In the midst of my grief, I looked at Victor and said I wanted to do a spontaneous civil ceremony on my grandparents' wedding date, August 9.
"The idea of my grandparents being reunited and watching over our ceremony from above gave me some peace. They were married for 63 years, had such a special, deep love ... In so many ways, I felt their presence with us. Although it was not planned, it ended up being the most beautiful day."
Shantel and Victor, 50, went on to stage a second ceremony in October of 2021 in Napa, California and a third was held in the bride's hometown of Luverne, Minnesota.
She added to Brides of her marriage: "As there are unwritten chapters ahead, we will surely experience more hardships on this grand adventure. I couldn't be more sure we can overcome anything together."