Daisy Lowe 'can't stop crying' after giving birth to daughter
Model Daisy Lowe has shared her joy after giving birth to a baby girl - revealing she's been crying 'tears of joy' since welcoming her daughter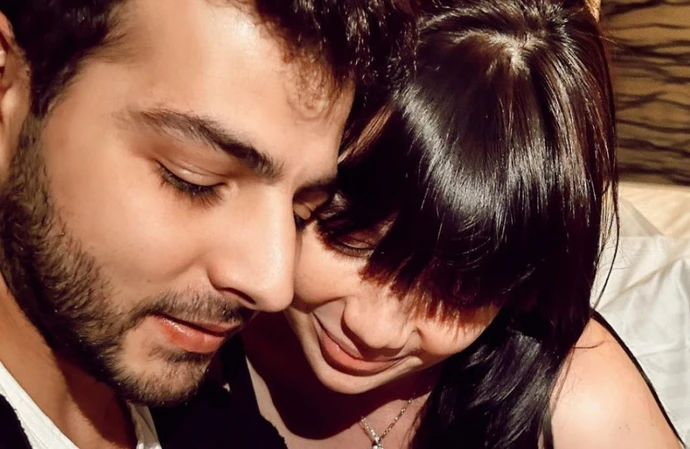 Daisy Lowe has been "crying tears of joy" since giving birth to a baby girl over Easter.
The 34-year-old model welcomed her first child with her fiance Jordan Saul and shared the happy news in a post on Instagram on Sunday (09.04.23) in which she revealed the couple have named their little girl Ivy Love and Daisy admitted she's been pretty emotional since becoming a mum.
In the social media post, Daisy wrote: "Our Easter egg finally hatched! Ivy Love Saul you have made all my dreams come true - our dream girl.
"I have never known happiness or love like this. I can't stop crying tears of joy. Happy Easter Loves."
Property developer Jordan added his own post online, writing: "Welcome to the world Ivy Love Saul".
Prior to the birth, Daisy shared an emotional post about her pregnancy and insisted she couldn't wait to meet her first child. She wrote: "Growing you has been filled with the most powerful lessons … I know that you will be my greatest teacher
"Already you have taught me to create peace in amongst chaos, to honour each emotion that comes up allow it to wash over me, to sit in the uncomfortable and breathe through it all.
"I know I have to be patient (it's never been my strong suit) and allow for you to arrive exactly when the stars align for your birth but my goodness I can't wait to hold you in my arms look into your eyes.
"Thank you for choosing me as your mumma and please don't destroy me coming into the world."
Daisy and Jordan became engaged in 2022 after two years of dating and they confirmed the pregnancy just weeks after revealing Jordan had popped the question.
In an Instagram post at the time, Daisy shared her happiness at spending the rest of her life with Jordan. Revealing her man had proposed, Daisy added: "I' said f*** yes … I am officially your fiance and I can't wait to spend the rest of my life with you my hubby to be."