Marlon Wayans' stand-up 'saved him' after dad's death
Actor/comedian Marlon Wayans has admitted being on stage performing his stand-up shows has 'saved him' after he was left reeling with grief following the death of his father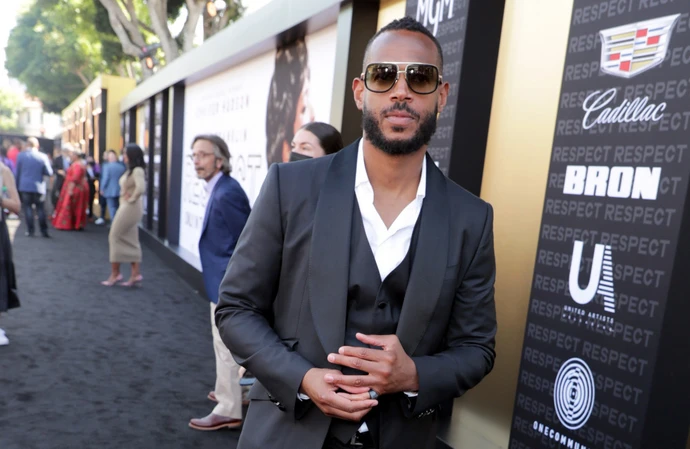 Marlon Wayans says performing stand-up shows "saved him" after the death of his father.
The 50-year-old actor/comedian was devastated after losing his dad Howell at the age of 86 on April 1 less than three years after his 81-year-old mum Elvira passed away in July 2020 - and he's now insisted performing to his fans has kept him going during the darkest of times.
During an appearance on 'Good Morning America' on Thursday (06.04.23), Wayans explained: "In my life right now, I have so much stuff that can be depressing. I lost my mom recently, I lost my dad three days ago.
"I realise that the only thing that saves me is the stage. Because when I'm hurting, those laughs that I hear from other people healing from my pain, I realise my purpose. And I think it's important for all of us to do what comedians do, which is look at this world, look at this life, and always try to spend your life trying to find smiles. And that's what I do on the stage."
Wayans learned of his dad's death while he was out performing a pair of stand-up shows in Burbank, California. TMZ.con reported he was told the sad news after his first gig and he bravely decided to continue with the second show.
The comedian didn't tell the audience about his loss until towards the end of his set and reportedly wept on stage as he was given a standing ovation.
Wayans later shared the sad news on his Instagram page, posting a picture of him with his dad and adding a sweet tribute to his "pop".
The 'Air' star wrote: "Thank you Pop for being an example of a Man to all your boys. I pray all young black boys can grow up to be a Man like you. Baby boy loves you. And if ever I need you I know exactly where to find you … in my Bible that now sits by bed.
"Rest well. Kiss Ma for me. Tell her her babies miss her. I got two angels. I feel y'all lifting me already. If there's a heaven I know you sitting in VIP sippin' the best wine Jesus can make … "