Emily Ratajkowski feared people would still not 'give a s***' about her brain after she published essay book
Emily Ratajkowski was gripped with so much fear people would still not "give a s***" about her brain after she published her 'My Body' book of essays she refused to wear or post anything "sexy" after it was published.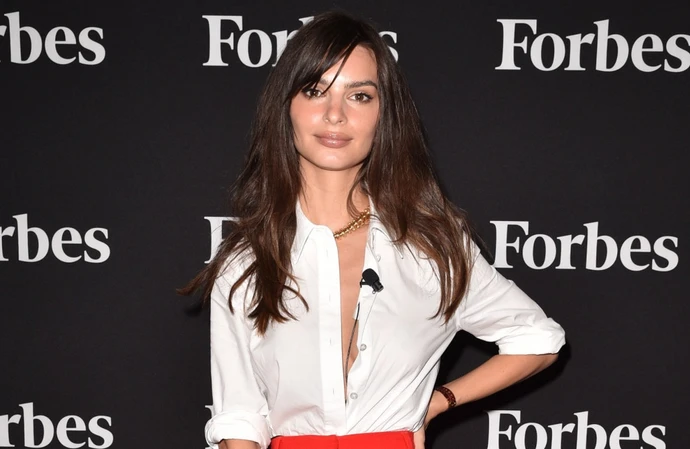 Emily Ratajkowski prayed the world would start to "give a s***" about her brain after she published her 'My Body' essay collection.
The 31-year-old model brought out the book – which tackles feminism, sexuality and power – in 2021 and said she made sure not to wear or post anything "sexy" in the wake of its release in the hope people would start to consider her intellect and not just her body.
She told Elle magazine: "Control is a huge theme in my life,. (When 'My Body was released) I was like, 'Please God, let the world give a s*** about my brain. "I felt very timid. I was careful not to wear or post anything sexy."
Emily, who is a single mum to her son Sylvester, two, who she had her estranged ex-husband Sebastian Bear-McClard, 42, added she has since got comfortable with letting go of trying to control everything in her life.
She said her 'High Low' podcast is another way she is currently displaying her intellect.
Emily added: "The first episode, I put up this clip where I sound very Valley girl-y.
"I said something about smart conversations. It got all these views and did a great job promoting the podcast because everyone was so happy to gleefully tear me down and be like, 'Who's had a smart conversation with these two bimbos?'
"It's funny, a lot of people, when I was doing press for the book, kept saying to me, 'It seems like you really care about being perceived as smart.' It became something I was embarrassed of. Now, having experienced the comment section and the response to the podcast, I'm like, 'Hell yeah, I want to be perceived as smart – and I want all these other women to be taken seriously as well.'"
Despite having a string of diverse and strong women on her podcast, Emily said about whether she considers herself an activist: "I shy away from that word. I'm somebody who has a platform and I'm a celebrity who cares about political issues, but I'm not willing to label it as activism, just because I think that there are people who give their lives to this."
Emily is said to be in the early days of a romance with former One Direction singer Harry Styles, 29, after pictures emerged at the weekend of them kissing on the streets of Tokyo.