Harry Styles and Emily Ratajkowski have 'friendly for a while' before passionate kiss, says insider
Harry Styles and Emily Ratajkowski have been "friendly" with each other for a while before they were spotted passionately kissing over the weekend.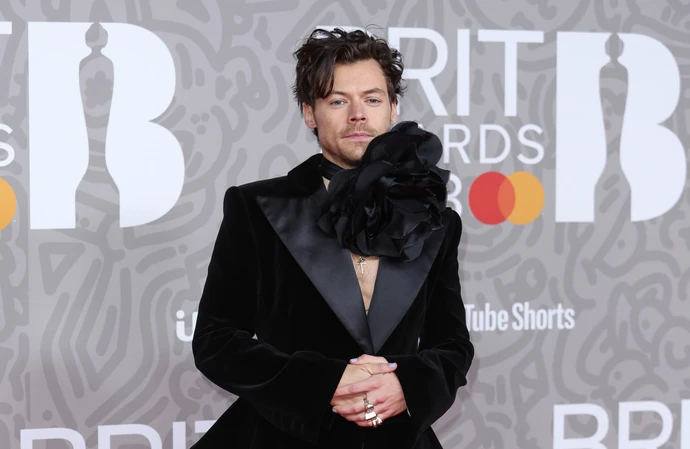 Harry Styles and Emily Ratajkowski have been "friendly" with each other for a while.
The 29-year-old pop star - whose relationship with 'Don't Worry Darling' director Olivia Wilde ended in November - was spotted passionately kissing 'Gone Girl' actress Emily, 31, in Tokyo, Japan, in a series of photos and video footage obtained by MailOnline over the weekend and now an insider has claimed that the pair have been on good terms for some time.
The source told PEOPLE: "Harry and Emily know each other. They have been friendly for a while."
The outlet also went on to claim that Emily is "friendly" with Olivia and in the photos, the pair could be seen holding hands as they smooched against the side of a parked car with Emily - who was wearing a red puffer jacket and long black skirt raising her free hand to caress the back of Harry's head.
A spokesperson for the One Direction singer, who is currently in Japan as part of his ongoing 'Love on Tour' concert series, had no comment when asked by People magazine, and a representative for Emily did not respond to a request when asked about the pictures.
Since spitting from her husband Sebastian Bear-McClard in September after four years of marriage, the 31-year-old beauty, who has two-year-old son Sylvester with her estranged spouse, has been romantically linked with the likes of 'Saturday Night Live' star Pete Davidson and comedian Eric Andre.
It was revealed in November that Harry, 29, and Olivia, 38, had decided to go their separate ways after two years together but things were still "amicable" between them.
A source told People magazine at the time: "He's still touring and is now going abroad. She is focusing on her kids and her work in LA. It's a very amicable decision."
Olivia - who has Otis, eight, and Daisy, six, with actor Jason Sudeikis - was spotted at Harry's concert in Los Angeles on November 15, and the duo remain "very close friends".
Another source added: "Right now, they have different priorities that are keeping them apart."