Gwyneth Paltrow's request to give 'treats' at trial snubbed by judge: 'Thanks, but no thanks'
Gwyneth Paltrow's lawyer said on her behalf during her ski crash trial she wanted to dish out "treats" to bailiffs in "gratitude" for their service before the suggestion was snubbed by a "baffled" judge.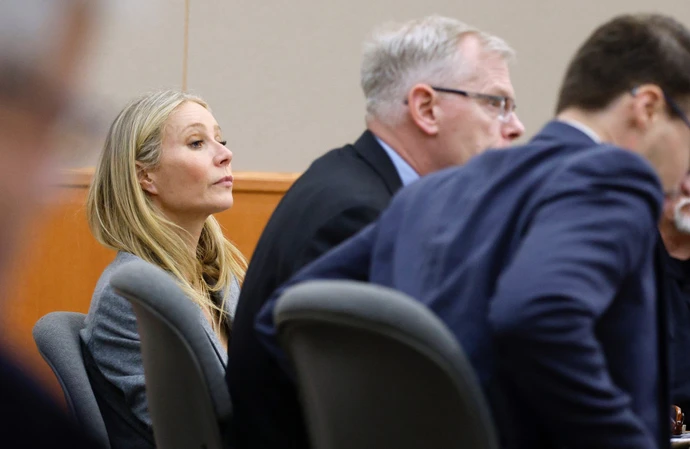 Gwyneth Paltrow's request to dish out "treats" at her ski crash trial was snubbed by a judge.
The Oscar-winning 'Sliding Doors' actress, 50, is being sued for $300,000 in damages for allegedly leaving retired optometrist Dr Terry Sanderson with permanent brain damage after a 2016 accident on the slopes of the Deer Park Resort in Utah, and on Thursday (23.03.23) her lawyer Stephen Owens asked the judge whether her team could bring in gifts for the bailiffs as a show of "gratitude".
Mr Owens said: "Private security for my client wanted to bring in treats for the bailiffs for how helpful they've been.
"So, I wanted to do that transparently and see if there are any objections."
Dr Sanderson's attorneys objected to the request, arguing they had not been informed of the suggestion.
Judge Kent Holmberg was said by Mail Online to have look "baffled" as he snubbed the offer by telling Mr Owens: "OK, there's an objection so thank you, but no thank you.
"If the parties decide to do that later, that's fine too."
It's not clear what "treats" Gwyneth wanted to distribute.
The judge earlier this week did agree to help accommodate Gwyneth's movement from her vehicle to the Park City courtroom in Utah so she could avoid waiting press.
On Friday (24.03.23) as the trial continued, the daughter of Gwyneth's alleged crash victim said the accident had robbed the 76-year-old of his "zest for life".
Dr Terry Sanderson's girl Shae Herath told jurors about his health before the crash: "He could do almost anything, except for a backflip."
But she added he is now "very insecure" and does not "trust his brain", and said she thinks her former army medic dad's life appears to have become "exhausting".
Ms Herath also said her father "may be standing in front of you" but it appears as if he is "not there".
Gwyneth is also facing the accusation she "bolted" from the scene of the accident – which she strongly denies, instead insisting it was Dr Sanderson who crashed into her.
Mum-of-two Gwyneth – whose children Apple and Moses were 11 and 9 respectively at the time of the ski accident – has been said in court to have been distracted on the slopes by one of her children yelling: "Mommy, Mommy watch me ski," before the crash.
Gwyneth is countersuing Dr Sanderson, who wants $300,000 in compensation for his apparent brain damage after the collision, and says she wants "symbolic damages" of $1 plus her legal fees covered.