Taylor Swift donating to food banks on tour stops
Pop star Taylor Swift is giving back to local communities as she tours the US by making donations to a number of food banks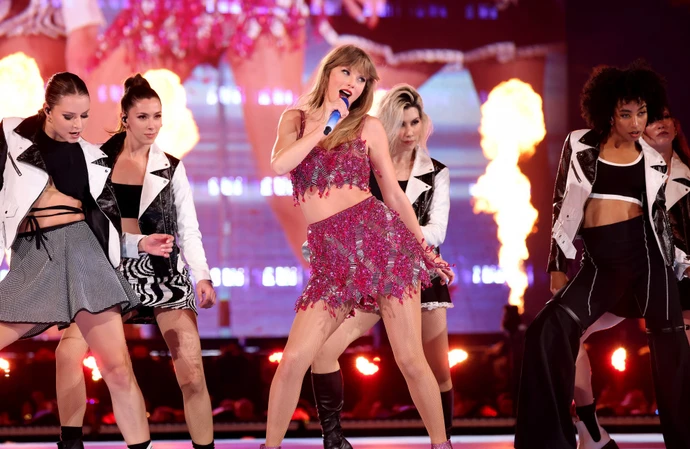 Taylor Swift is donating to food banks on stops along her US tour.
The 33-year-old pop star kicked off 'The Eras' trek in Glendale, Arizona, on March 17 and it has now been revealed she made a surprise donation to the Arizona Food Bank Network as part of a commitment to make a positive impact in the communities along the route of her tour.
Terri Shoemaker, Vice President of External Relations at the Arizona Food Bank Network, told Azcentral.com: "It's not every day that you get a call from someone who works in PR for Taylor Swift, so we were dubious at first, but happily, it turned out to be absolutely real.
"Donations like this from very high-profile people like Taylor Swift help denote that hunger is still a problem in the U.S. It's here and it's a problem across the country. The recognition of that is so important and so is just setting an example of how to support organisations in the community ... "
Taylor's next tour stop is in Las Vegas and bosses at the Three Square food bank which helps struggling families in Nevada have revealed they've also had a donation from the singer.
A statement posted on the organisation's Instagram page read: "We don't know about you, but we're feeling grateful on this day, March 22! @TaylorSwift has made a generous gift to Three Square, allowing us to provide thousands of meals to families and individuals struggling with hunger. Thank you to Ms. Swift for supporting our mission and the local community."
The 'Love Story' will play two shows in Las Vegas at the Allegiant Stadium on March 24 and 25 before heading to Arlington, Texas for three shows at the AT T Stadium on March 31, April 1 and April 2.