Brothers Osbourne's John Osbourne and wife Lucie Silvas welcome twins
John Osbourne has become a father to twins Arthur and Maybelle.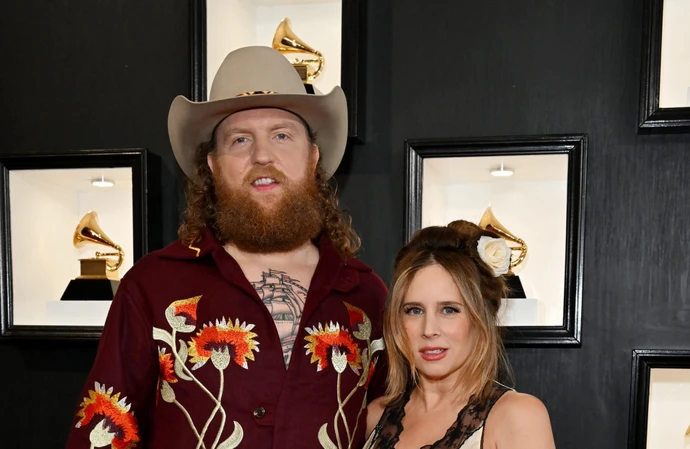 Brothers Osborne's John Osborne and his wife Lucie Silvas have welcomed twins into the world.
The 40-year-old country star and his other half have become proud parents to son Arthur and daughter Maybelle, who were born a minute apart on Tuesday (21.03.23).
Announcing the news on his Instagram Story, proud dad John gushed: "We did it. y'all. @luciesilvas is a damn warrior princess."
In another post later on, he added: "Welcome to this crazy world, Arthur and Maybelle. It's going to be a wild one. Lucie - You're a damn boss."
The newborns arrived into the world a month early, with Arthur weighing 3 lbs 13 oz and his sister 5 lbs 1 oz.
John's brother and bandmate TJ Osbourne, 38, pulled out of their planned performance at the Love Rising charity concert in Nashville on Monday (20.03.23) as Lucie went into labour early.
The couple - who tied the knot in 2015 - underwent IVF to have their babies.
Sharing their double pregnancy news with PEOPLE magazine in November, John said: "It is such an amazing thing to be in this position to be growing two babies.
"When you think that you may never have the chance to have children and then suddenly you're going to have two, it's amazing."
John says his spouse will be the best mom because she's got that "motherly instinct already".
He said: "I already know Lucie's going to be an amazing mom, because she has had to be a mom to me a couple of times, when I'm being ridiculous or I've had a few too many drinks. She's actually inherently a very maternal person.
"I would think any of our friends would say that — when they need love and affection and a genuinely non-judgmental person and ear to talk to, they go to Lucie, because she has a very motherly instinct already without having had kids. It's very natural.
"I have no doubt in my mind that she is going to transition into motherhood as good, if not better, than anyone."
However, he admitted it might be more of a challenging transition into fatherhood for himself.
He added: "Myself, I know I'm going to be fun, but I don't know how I'm going to take it. The verdict is out on that one! However, Lucie is going to absolutely crush it as a mom — I would bet everything I have on that."