Rosie O'Donnell is in the 'third chapter' of life after turning 60
Rosie O'Donnell feels as if she is in the "third chapter" of her life as she celebrates her 61st birthday.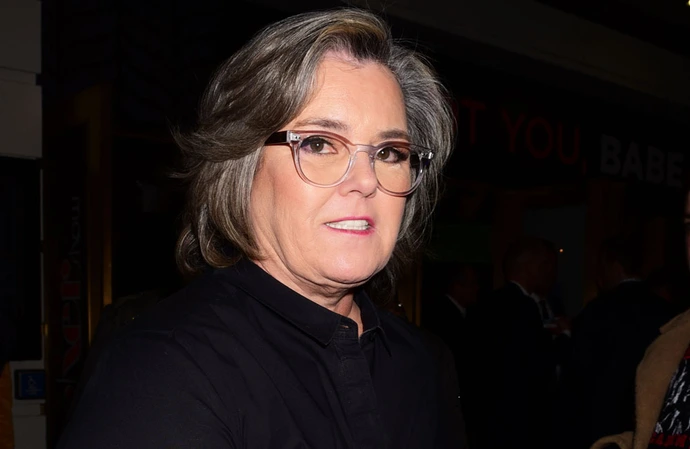 Rosie O'Donnell feels as if she is in the "third chapter" of her life.
The stand-up comedienne - who was previously married to Kelli Carpenter and the late Michelle Rounds - turned 61 on Tuesday (21.03.23) and decided upon celebrating her milestone birthday last year that her life was in three sets of 30 years so has decided to put the "past in the past" with the launch of her new politically-charged podcast 'Onward.'
She told PEOPLE: "When I turned 60, I felt as though life is like a three chapter book, zero to 30, 30 to 60, 60 onward. I'm in the third chapter of the book. So let's put all the past in the past, and let's just focus on being where we are right now, and onward to another day. And that's kind of the place that I'm at in my life and careers. And that's the place that we arrive at the podcast."
According to reports, the former talk show host has lined up a host of guests for the podcast including the likes of Sharon Gless, Jenifer Lewis, Natasha Lyonne, Margaret Cho, Lisa Ann Walter, Camryn Manheim, Ricki Lake, Kathy Griffin, Rory Kennedy and transgender TikTok star Dylan Mulvaney about various rights.
She added: "We're going to be talking about that, about trans rights, about non-binary, about how to understand it and how to have conversations about it. We're going to be talking about the horrors of women's rights and the anti-abortion folk, and what that's doing to our country and national standing in the world, and what it does to women's lives, and how horrible this swing to the right really is. There's a wide variety of topics that interest me — and guests.
It won't be a purely celebrity-driven podcast. The celebrity part was almost the least interesting part of it to me. Getting to talk to people that are my friends and have a conversation without necessarily promoting something that they're doing, just to have a real honest conversation with people that I have been lucky enough to get to know, and love, and admire."
'Onward' is available to stream on Spotify now.