Boris Becker's estranged wife Lilly calls for him to fulfill 'obligations to his son'
Boris Becker's estranged wife Sharlely 'Lilly' Becker has called him for him to meet his "obligations" to their teenage son Amadeus after claiming he hasn't paid her child maintenance for months.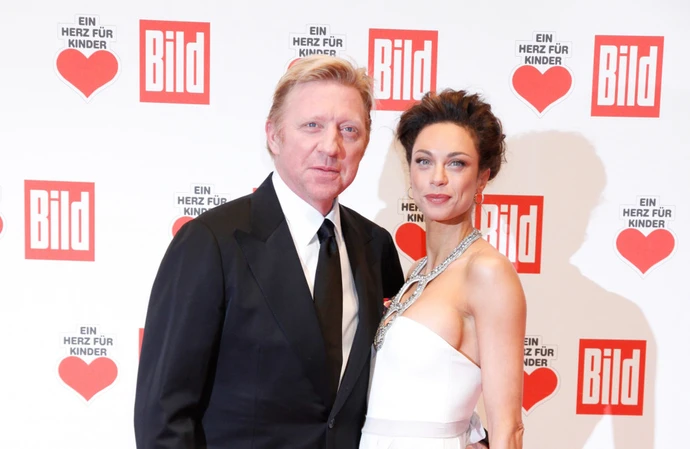 Boris Becker's estranged wife has called for him to fulfill his "obligations to his son".
The three-time Wimbledon champion, 55, had son Amadeus, 13, with Sharlely 'Lilly' Becker before they split in 2018, but after years of legal wranglings the pair are still not divorced and Lilly has now hit out at Boris for an apparent dig he made at her in a newspaper interview at the weekend.
Boris praised his 56-year-old first wife Barbara – who is mum to his son Noah, 29 – by saying in the sit-down with the Daily Telegraph: "It takes intelligent parents to find a way."
But he said about Lilly: "I hope we are able to reach the same point, but we are not there yet.
"We have good moments and bad. Well, she has her opinions, which are not always correct or legally right. I'll leave it like that."
Lilly has now told Germany's Bild newspaper: "Boris seems to think he is more intelligent than everyone.
"So I look forward to him soon fulfilling his obligations to his son."
The rift comes after Boris was freed in December after serving only eight months of a two-and-a-half-year jail sentence for hiding £2.5 million in assets during his bankruptcy proceedings.
Lilly has claimed Boris has not paid her any maintenance or school fees for their son Amadeus for the last 10 months.
In February, she branded Boris a "devil" in another chat with Bild.
She said: "Boris can be charming and loving when he wants to, but also extremely hurtful with words. A devil.
"Prison didn't make Boris a better person. Boris lives in his world in which everything revolves around Boris Becker.
"It is not my fault he went to prison. He ruined his reputation all by himself.
"Boris doesn't care whether we're doing well or badly. We used to have an honest love.
"When I started to emancipate myself in marriage, there were arguments. Also because of Boris' lies about his finances."
Asked by Bild if Boris was capable of showing love, Lilly added: "Boris loves his children and his mother. In the form in which love is possible for him."
Boris announced in February 2009 on German TV he and Lilly were getting married and they got hitched four months later in St Moritz, Switzerland.
They had Amadeus in February 2010 but eight years later the pair announced they had separated, before they launched into a series of court hearings in which they accused each other of "unreasonable behaviour".
Boris was released from prison on 15 December and immediately deported to his native Germany under an early release scheme, and is barred from returning to Britain.
He is now dating risk analyst Lilian de Carvalho Monteiro and said in an interview after he was released with German broadcaster Sat.1 he faced death threats while in jail and feared showering with other prisoners.
Boris added in his first interview since being freed an inmate called John in HMP Wandsworth told him before he was moved to the lower security HMP Huntercombe "if I didn't do this or that he would kill me" and he was sent "crazy" by his time behind bars.