Sarah Snook announces pregnancy
'Succession' star Sarah Snook has confirmed that she's pregnant.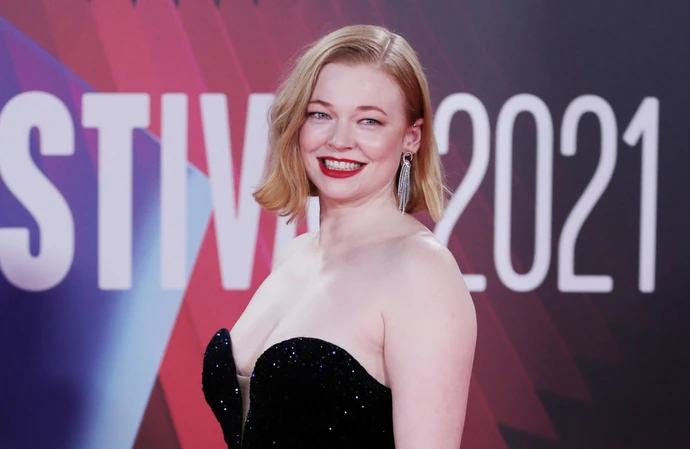 Sarah Snook is pregnant.
The 35-year-old actress - who is married to comedian Dave Lawson - has revealed that she's expecting her first child.
She told 'Entertainment Tonight': "It's exciting! I feel great."
Sarah also revealed that she won't have to wait "too much longer" to welcome her first child into the world.
She added: "Like two months? Well, I'm at 32 weeks."
The actress is best known for playing Shiv Roy in 'Succession', the acclaimed HBO comedy-drama.
The fourth and final season of the show will premiere later this month, and Sarah is determined to go out "on a high".
Sarah said that the show coming to an end is "a bummer, because it's such a beloved show by both the people creating it, and the people watching it. But I think going out on a high is also a powerful thing."
Sarah recently admitted she didn't know 'Succession' was ending until the show's final table read.
The actress felt a "huge sense of loss, disappointment and sadness" when she realised in January that she would be saying goodbye to the programme.
She said: "I was very upset. I felt a huge sense of loss, disappointment and sadness.
"It would have been nice to know at the beginning of the season, but I also understand not being told until the end because there was still a potential that maybe this wasn't going to be the end."
Despite this, Sarah thinks it's "smart" to call time on the drama before it becomes too unrealistic.
She explained: "Emotionally, all of us weren't necessarily ready to be done with the show because we love each other so much.
"But everything has to come to an end, and it's smart not to let something become a parody of itself."