Latto recalls being arrested for carrying a loaded gun
Rap star Latto has recalled being arrested at Los Angeles International Airport.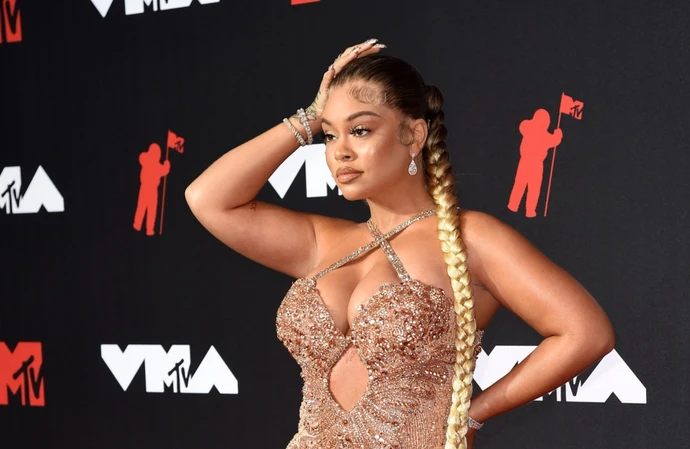 Latto has been arrested for trying to board a flight with a loaded gun in her bag.
The 24-year-old rap star has recalled being temporarily detained at Los Angeles International Airport for carrying the weapon.
The 'Big Energy' hitmaker - who was also arrested for theft in 2019, after being mistaken for another woman - wrote on Twitter: "Went to LAX w a loaded glock 17 in my Birk got locked and let out in a few hours lmaooo booked a $75k jet to my show in Alabama and still made it on time! no cap in my rap TUH. (sic)"
Latto didn't reveal when the incident took place. However, she has previously posed with a gun on social media.
Meanwhile, Latto became embroiled in a heated Twitter exchange with Nicki Minaj in 2022.
The argument erupted after Nicki complained about her single, 'Super Freaky Girl', being considered for the pop categories at the Grammys, even though she submitted the song to be included in the rap categories.
Nicki, 40, claimed that the same approach should have been applied to Latto's 'Big Energy'.
She wrote on Twitter at the time: "I have no prob being moved out the RAP category as long as we r ALL being treated FAIRLY. If SFG has 2B moved out RAP then so does Big Energy! ANY1 who says diff is simply a Nicki hater or a troll. I'd actually LUV 2 c a more street record win- male OR female! (sic)"
In response, Latto said: "Damn I can't win for losing… all these awards/noms I can't even celebrate (sic)"
Later, Nicki slammed Latto's album sales.
She said on the micro-blogging platform: "You sold 20K right? Mad u flopped. That's why u rlly mad. (sic)"