Ali Wong and Steven Yeun 'broke out in hives' after filming road rage show Beef
Ali Wong and Steven Yeun have revealed they 'broke out in hives' due to the mental and physical strains of filming their new road rage-inspired show Beef=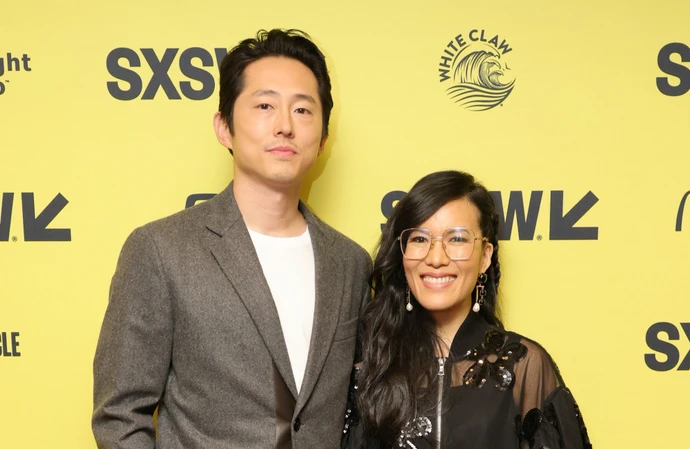 Ali Wong and Steven Yeun "broke out in hives" due to the pressure of filming their new fury-filled series 'Beef'.
The 40-year-old actress and her co-star, 39, had to perform with fury on the set of Lee Sung Jin's Netflix show - which was inspired by a road rage incident - and the pair have admitted acting so angry left them feeling ill.
During a question and answer session at South by Southwest (SXSW) in Austin, Texas, a fan asked how Ali unwound after "performing such explosive anger" on set and the actress replied: "Steven and I both broke out in hives after the show. Mine was on my face. His was all over his body because he's weak like that.
"It definitely took a toll on us, but we didn't even realise until after the show ended. I mean, I won't even talk about what happened to your elbow."
The stand-up comic added if they had known "that was going to happen" she and Steven may not have put their "bodies and minds" through the project.
She said: "Maybe we wouldn't have said yes, but we're really glad we did."
Ali's revelation comes after she opened up about her divorce from Justin Hakuta in an interview with The Hollywood Reporter.
The former couple married in 2014 and had daughter Mari, seven, a year later and another girl they named Nikki, five, in 2017.
Ali said about sharing news of their split and her mum begging her not to go through with it: "I did not expect the announcement to be so widespread, but by far the hardest part about getting divorced was my mother's reaction… she looked me in the eye and asked, 'Can you just wait until I die (to divorce?)'
"She was literally asking me to not live a life for myself. But she's 82, what do I expect?"
Ali added her mum was very close to her former son-in-law, saying "she still sees Justin a ton".
She also said about maintaining her bond with Justin: "We're really, really close; we're best friends. We've been through so much together. It's a very unconventional divorce."