Nico Tortorella and Bethany C. Meyers welcome rainbow baby
Nico Tortorella and Bethany C. Meyers are proud parents to a baby daughter after struggling to conceive.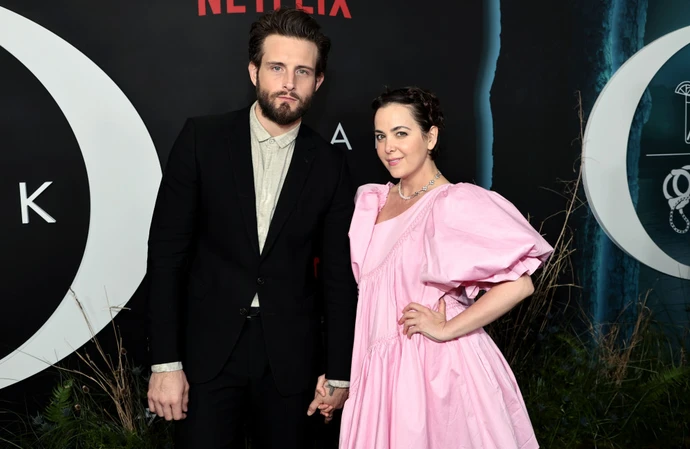 Nico Tortorella and Bethany C. Meyers have welcomed their rainbow baby into the world.
The 'Scream 4' star, 34, and the fitness guru, 35, are proud parents to daughter Kilmer Dove Meyers Tortorella, who was born at home on March 5 at 39 weeks and three days at 9.39pm, a representative told PEOPLE.
Alongside a series of photos of the tot, Nico wrote: "Introducing Kilmer Dove Meyers Tortorella. welcome to earth little one."
Bethany shared the emotional meaning behind the little bundle's names.
They wrote in their own post: "Our long-awaited baby made her entrance to the world on March 5th. Everybody…meet Kilmer Dove Meyers Tortorella.
"Kilmer is my grandfather's last name, my mother's maiden. Dove because Tortorella means 'turtle dove' and throughout our infertility journey she's been coming to us through birds. Doves for days."
After two years of trying to conceive, Bethany added: "We had a beautiful, intense, raw, emotional, fast, safe and healthy homebirth. She was in fact born in the tent, surrounded by a circle of mothers (our immaculate care team), the spirits of ancestors past and future becomings."
The couple - who are both non-binary and use they/them pronouns - first announced their pregnancy news in August.
Bethany wrote at the time: "We finally conceived.
"Our baby is in my belly."
Nico's 'Younger' co-star Hilary Duff congratulated the pair, commenting: "Da baby coming!!!!"
The couple - who first started dating in 2006 and tied the knot in 2018 - previously opened up about their difficult journey to becoming parents.
And Nico previously said: "I feel like our babies will just choose when the time is right.
"It's not actually going to be us that makes that decision."
The couple are in a polyamorous marriage, which means spouses can have other intimate relationships with multiple people.
Nico said: "We get flak from outside of the community and inside the community for sure.
"I don't always feel appreciated by the community or validated."