Ciara reveals why she and Russell Wilson are perfect for each other...
Ciara and her husband Russell Wilson "align" on almost everything, which she thinks is the secret to her successful marriage.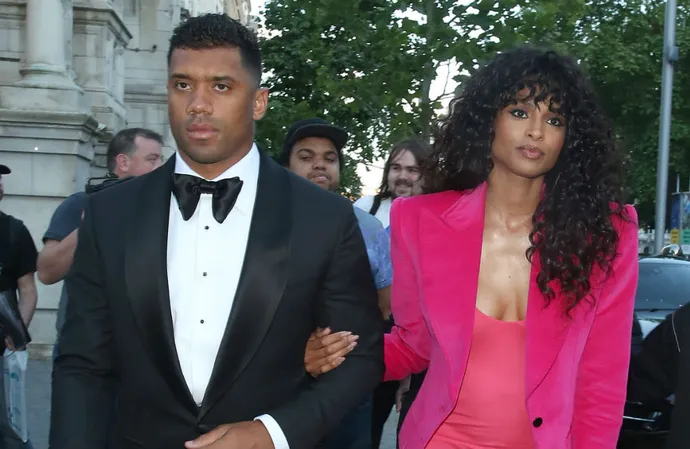 Ciara and her husband Russell Wilson "align" on almost everything.
The 37-year-old pop star has been married to NFL player Russell, 34, since 2016 and has children Sienna, five, and two-year-old Win with him and explained that the reason behind their successful marriage is because they are "equally yoked."
She told E! News: ""From day one, we talked about the power of being equally yoked. What I mean by that is, being aligned on pretty much every aspect of your lives. The uniqueness that makes you who you are, there's power to that, too. But it's so much easier, I think, when you agree on most of the things that you're gonna experience in life together."
The 'Level Up' hitmaker - who also has eight-year-old son Future with rap star Future - went on to add that she and her husband both share the same work ethic and loves to pray with Russell, noting that even when they have a disagreement it can be "uncomfortable" but enjoys being able to find a "resolution" to any problem they may have.
She added: "I'm his biggest cheerleader, he's my biggest cheerleader and we really relate to the drive and the hustle of what we do. Having that foundation of being equally yoked is huge. Being able to pray together is beautiful. Sometimes it can be a little uncomfortable. but there's no better feeling than knowing that you can come together and create resolutions, find the best ways to figure things out together.
"Sometimes I feel like life is coming at me fast. I have my three little precious babies that I gave birth to but I also have my biggest baby of all, which is Russ. Sometimes all three of my babies jump on me at one time, and I'm trying to do five other things, and they can be a lot."