Queen Consort Camilla 'grieving death of beloved brother-in-law'
Queen Consort Camilla is devastated after her brother-in-law reportedly died aged 82 after the pair spent 50 years as close friends.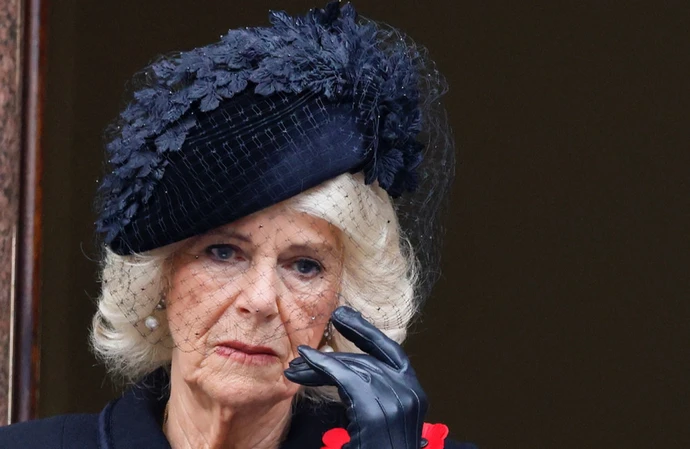 Queen Consort Camilla is reportedly grieving the death of her beloved brother-in-law.
The 75-year-old was said by The Sun to have been hit with the news businessman Simon Elliot, who was married to Camilla's sister Annabel for 50 years, had died aged 82 after the pair had been close for around five decades.
Her fresh heartache comes months after her cousin Charles Villiers, 59, was found dead after taking his life at the Durrant Hotel in Marylebone, London, last August following his 10-year divorce fight.
Camilla was also sent reeling when her travel writer brother Mark Shand died aged 62 in April 2014 after he suffering head injuries following a fall outside a New York bar.
Camilla's brother-in-law Simon, whose funeral is thought to be planned for later this month, was with Camilla and the then Prince Charles, 74, on their honeymoon at the Balmoral estate in 2005 and attended the premiere of 007 film 'No Time to Die' in 2021 with Camilla.
The Queen Consort's younger sister Annabel was 23 when she married Simon, and they have three children Alice, Catherine and former Tory Party chairman Ben Elliot.
Annabel is a high-profile interior designer and has fitted out dozens of the royal family's holiday cottages in the Scilly Isles, Cornwall and Wales.
Despite the bad news, Camilla is hosting the Women of the World Festival on Wednesday (08.03.23) with inspirational women in attendance from the worlds of business, sport, literature, media and public service.
The Buckingham Palace event to mark International Women's Day comes after Camilla was with King Charles in Colchester on Tuesday to celebrate its new city status – where he was met with a mob of protestors brandishing 'Not My King' signs.