Paris Hilton's abortion agony: 'My life came crashing down over pregnancy at 22'
Paris Hilton opens up at length in her upcoming autobiography about the agony she suffered over her terminated pregnancy aged 22.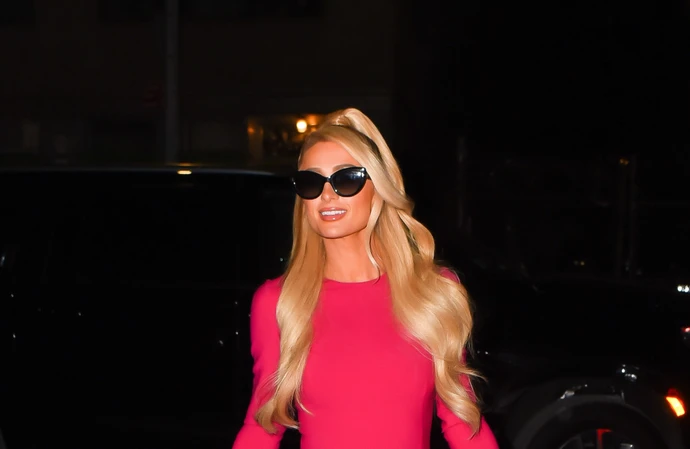 Paris Hilton says her wild life came "crashing down" when she realised she was pregnant aged 22.
The socialite-turned DJ, 42, had her first child, son Phoenix Barron Hilton Reum, via surrogate with her 42-year-old venture capitalist husband Carter Reum in January, but reveals in her upcoming memoir her pain over almost being a mother almost two decades ago at the peak of her reality TV fame, before she took the agonising decision to have an abortion.
She says in an extract from her upcoming autobiography 'Paris: The Memoir', published by Time magazine on Tuesday (07.03.23), about the painful choice to terminate her pregnancy: "In November 2003, after we had filmed the first season of 'The Simple Life' and before it premiered, I was living my best life.
"The show started getting tons of great press. My co-star Nicole Richie and I were working it, showing up, doing interviews.
"I was out clubbing almost every night, posing for the paparazzi, talking to everyone about this crazy, wonderful show about to come out, promising everyone that they'd be blown away.
"I shuttled between New York and LA, working the red carpet at premieres and award shows, and wherever I went, the growing army of paparazzi followed. I was having a wild-child moment, and it was sort of glorious.
"It all came crashing down when I realized I was pregnant at 22. It was like waking up on the ledge outside a 40th-floor window.
"I was terrified and heartsick. The hormones sent my ADHD symptoms spiralling.
"Everything I knew about myself was at war with everything I'd been raised to believe about abortion.
"No one can ever know how hard it is to face this impossible choice unless she's faced it herself."
Paris added even though she was seeing a decent man at the time she found out she was pregnant she knew she was not "in the right place to make any sort of commitment" so chose not to settle down with him and have her baby.
She also tells in her book how memories of being abused at her old school for troubled teens, the Provo Canyon school in Utah – where she says she was sexually molested and regularly had samples of her blood withdrawn – contributed to her being "damaged" at the time.
Referencing the US Supreme Court's controversial decision last year to overturn the Roe v Wade abortion ruling, Paris added: "Choosing to have an abortion can be an intensely private agony that's impossible to explain.
"The only reason I'm talking about it now is that so many women are facing it, and they feel so alone and judged and abandoned.
"I want them to know that they're not alone, and they don't owe anyone an explanation.
"When there is no right way — all that's left is what is. What you know you have to do. And you do it, even though it breaks your heart.
"Over the years, I've looked back on all this with sorrow, even though I know I made the right choice.
"In my loneliest moments, I've romanticised that time in my life and tortured myself with melodrama – thoughts like, 'What if I killed my Paris?' – but the fact is, there was no happy little family at stake. That was not going to happen.
"Trying to continue that pregnancy with the physical and emotional issues I was dealing with at the time would have been a train wreck for everyone involved."