Would Miranda Cosgrove do a Drake and Josh reboot?
Miranda Cosgrove reveals if she would be interested in doing a 'Drake and Josh' reboot, almost 20 years after the Nickelodeon sitcom first aired.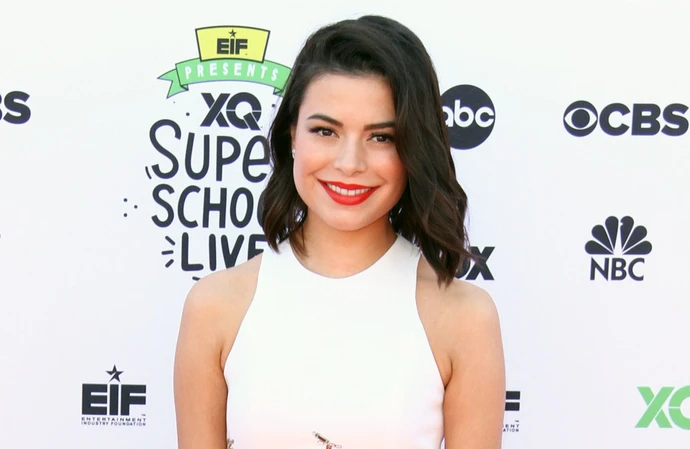 Miranda Cosgrove would "maybe" do a reboot of 'Drake and Josh.'
The 29-year-old actress shot to fame when she played Megan Parker in the stepbrother comedy starring Drake Bell and Josh Peck and teased that a revival of the series - which initially ran on Nickelodeon between 2004 and 2007 - is not outside the realms of possibility.
Asked if she would ever reprise her role as the mischievous little sister in the show, she said: "I don't know. Maybe. It feels like everything is getting a reboot nowadays, so nothing's off the table."
Meanwhile, the 'Despicable Me' actress branched out to further success in her teen years as she starred in the title role of 'iCarly' - which focused on a high school girl who finds fame with her self-titled web show - and now that the show is heading into the third season of its own reboot, teased that new episodes of the Paramount+ comedy are mostly about the "relationships" between the now-adult characters.
She said: "We have our third season coming out in a few months, we just wrapped it up a few weeks ago. It's pretty much all about relationships this season, which we haven't really done too much of. It was really fun and I hope people like it!"
Miranda stars alongside Jerry Trainor - who plays her older brother Spencer Shay - as well as Nathan Kress as her will-they-won't-they love interest on the sitcom and previously revealed that the "dynamic" had changed since the characters reached adulthood.
She said: "In the original series, they're little and Freddie always had almost like, a puppy love for Carly, and Carly would always just laugh about it. But now that they're adults, it's a totally different dynamic. It would be interesting to see more from Carly's perspective, how she feels about Freddie, especially now that his character has been through two divorces on the show and has a daughter and everything's changed."