Gigi Hadid reveals why she is 'very happy' with ex Zayn Malik
More than a year after their split after he rowed with her mum, Gigi Hadid has said she is "very happy" with the co-parenting set up she has with her ex Zayn Malik.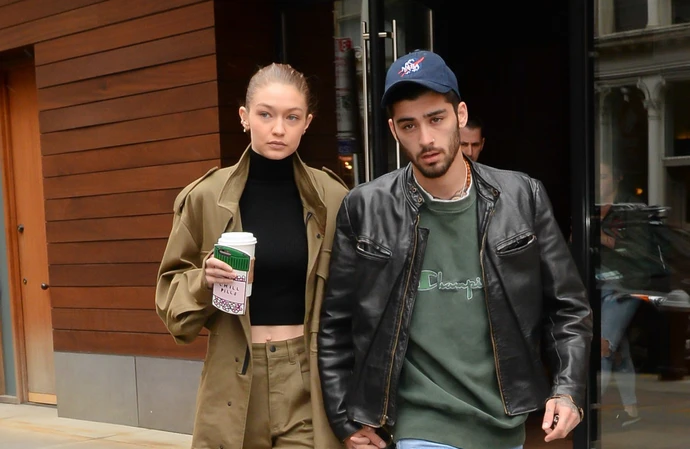 Model Gigi Hadid says she is "very happy" with her co-parenting arrangement with Zayn Malik.
The 'Next in Fashion' host, 27, had daughter Khai with the former One Direction singer, 30, in September 2020 before they split in October a year later, and added she feels like she loves the girl can spend time with two parents.
She told the Sunday Times (05.03.23): "That she can be with both parents makes me very happy."
Gigi added about the little girl: "She has already given me so much. I always wanted to be a mom, but I was never obsessive about it or (thought) I was put on this Earth to be a mom.
"I've always been quite organised, so having Khai at the time that I did was a blessing. I'm so glad to be a young mom."
She went on about her parenting set-up with Zayn that they "keep the importance of the child's happiness at the forefront" of their minds as "you have a long life alongside this person".
Gigi also says she "loves" Khai is talking with a "little (English) accent, and added: "She's clearly a child who was grown in my stomach eating a lot of British food – breakfast, beans, curries. And she still eats like that."
The model and Zayn's split came after an altercation involving Gigi's model mum Yolanda Hadid, in which the singer allegedly pushed the 59-year-old into a dresser.
Even though Zayn denied striking Yolanda, he pleaded no contest to harassment charges in the case and was sentenced to 360 days of probation and required to attend both anger management and domestic violence programs.
Gigi and Zayn started their on-off relationship in 2015, and during their multiple break ups and reconciliations the model dated 'Bachelorette' contestant Tyler Cameron, 30, and 38-year-old racing driver Lewis Hamilton.
She was linked to Leonardo DiCaprio, 48, last year, but a source said they were "not serious" about each other, while Zayn has not gone public with any new relationship since their final split.