Chrishell Stause loves online beauty tutorials
Chrishell Stause has turned to the internet in search of some beauty advice.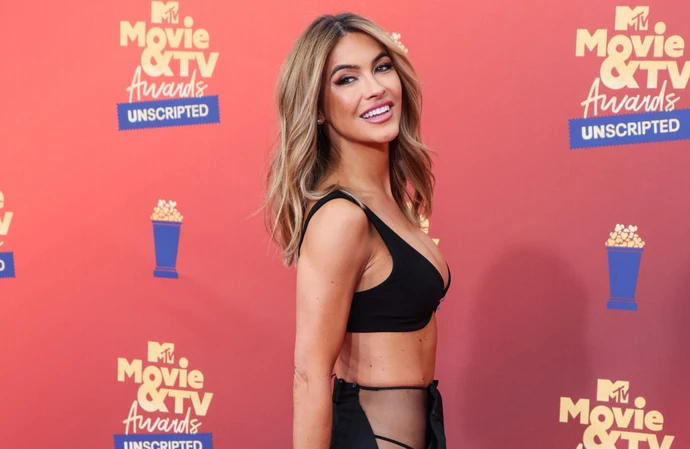 Chrishell Stause has become an avid watcher of beauty trend videos.
The 41-year-old TV star has revealed that she's changed her beauty routine over recent years, and she's turned to online videos in search of inspiration.
The 'Selling Sunset' star told E! News: "When you get older, you want to put on more make-up because you want to look better and things are changing, but the trick is to actually go less with concealer."
Chrishell is a huge fan of online beauty tutorials - but she's come to realise that not all of the online advice will work for her.
She explained: "I was watching these beauty trend videos, and I was like, 'Why is it not working for me?'
"They're fun and I love to follow along, but I have to learn trial by error. Right now, there's a foundation challenge going on that's not for me. Less is more."
Despite this, Chrishell tries to not take herself too seriously.
She said: "There's always going to be things like the shape of eyebrows or the way we used to contour. But if you're having fun with it, then hopefully you're able to look back at the trend and laugh."
Last year, meanwhile, Chrishell explained that she's happy to live her life "out loud".
The real estate agent conceded that appearing on 'Selling Sunset' is a double-edged sword - but she's willing to accept everything that's come her way over recent years.
She explained: "It's important to remember that nothing's too serious.
"I'm already going to have these ups and downs in my real life. All the details of what happens on the show are already out there. If there's a way to give something a little bit more respect when I know it's going to be taken out of context, I do want to be part of the narrative. I've kind of embraced it, and I'm just living my life out loud.
"I know that opens me up to a lot of criticism because I'm the first person to say: I don't have it figured out."