Prince George 'set to play key role in King Charles' coronation – but only if he's back in school ASAP after!'
Prince George is said to be set to play a key role in the coronation of King Charles – but only if he's back in school as soon as possible after the big day.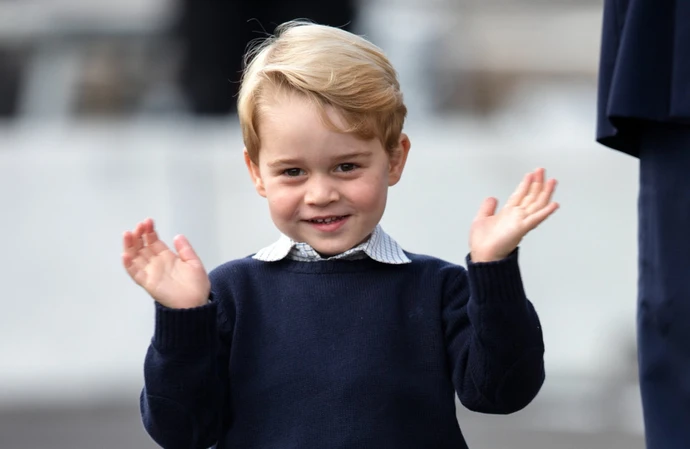 Prince George's parents the Prince and Princess of Wales are said to be "keen" on him playing an official role in King Charles' coronation – as long as he's back in school as soon as possible.
They are also thought to be mindful of their nine-year-old boy not becoming "overwhelmed" by the attention over the event on May 6 in London's Westminster Abbey, while their other two children Princess Charlotte, seven, and four-year-old Prince Louis could also have roles on the day.
Roya Nikkhah, royal editor of The Sunday Times, told True Royalty TV's 'The Royal Beat': "(Prince William and Princess Catherine) are very keen (for George to have a role in the coronation), but if George does have an official role, it will be quite low-key.
"They are very conscious that he will return to school on the Tuesday (the day after the Monday Bank Holiday following the coronation), and they do not want him to be overwhelmed by the attention. But he may play a smaller official role.
"I do not know in terms of what the grandchildren will do for the king. I was told it was very much the grandchildren who were there to help and attend to Camilla."
Roya added the "blended" Royal Family could also see Queen Consort Camilla's five grandchildren play a part in the day, when the 75-year-old will also be crowned alongside her husband Charles, 74.
She said: "The Royal Family is a blended family. There are stepchildren and step-grandchildren.
"It says a lot about Camilla that rather than having aristocrats that she might not know but who would be part of protocol and tradition, she is keen to have her grandchildren involved in an official capacity. It is very different from what we saw in 1953."
She was referencing the late Queen Elizabeth's coronation in 1953, when the then Prince Charles sat between the Queen Mother and Princess Margaret at the age of five.
Charles' coronation will fall on a Saturday and the following day, Windsor Castle is set to host a concert that will be broadcast around the world, with thousands of street parties in the afternoon across the UK.
It will be followed by a Bank Holiday on Monday, May 8, which will give millions of people a day off work.
The ceremony will start with Camilla being crowned, before Charles is officially made monarch by the St Edward's Crown being placed on his head by the Archbishop of Canterbury.
A procession will lead the king – who is to be anointed with vegan holy oil – past thousands of people to Buckingham Palace, where he will join members of the royal family on the balcony to wave at fans.
The plans follow reports last year Charles was intent on having a "slimmed down" coronation compared to his late mother's, when 8,251 people squeezed into Westminster Abbey to mark her ascension to the throne.