'Degrading and objectifying': Janet Jackson's nephew TJ criticises her 'oversexualised' performances
TJ Jackson has criticised his aunt Janet Jackson's "oversexualised" stage shows.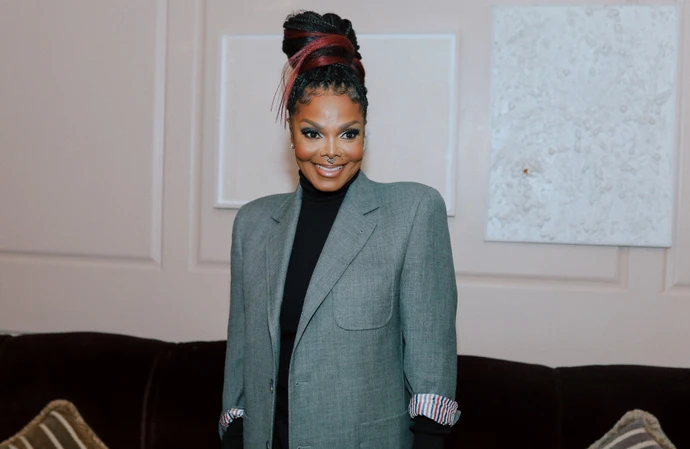 Janet Jackson's nephew has criticised her "oversexualised" performances.
TJ Jackson admitted he "never liked" his aunt's raunchy performances because he felt she was allowing herself to be "degraded" and "objectified" with her antics on stage.
After a fan shared a clip of Janet performing 'Would You' in concert, during which she danced again, touched and even insinuated oral sex on a fan strapped to a table, he tweeted: "I never liked when she did this in concerts either. I don't like when females are overly sexualized in art…it degrades and objectify's women in a way that's not healthy.
"I prefer the 'That's The Way Love Goes' Janet.(sic)"
The 44-year-old singer later insisted it wasn't just Janet's performances he had issues with as he also felt other "female black celebrities" needed to "know [their] worth".
After being accused of "policing black women and their sexuality", he wrote: "I love black women. I wish you would respect the black women we put in our music videos and if you are really serious about making a difference stop supporting the negative image many female black celebs today portray. WAP was not a good look. That deserves your energy.
"To all the black women out there…. know your worth. I truly believe you are the strongest beings on the planet. Don't sell yourself short. Become the queens you are meant to be. #lovealways."
TJ later hailed Janet a "trailblazer and an icon" and denied his perception was skewed because of his family ties to the 56-year-old singer.
He wrote: "Nah…I didn't like it …it just diminishes her amazing talent. But would love to hear your disagreeement #respect (sic)"
He added: "From Control to RN to All for You to Gone Till It's Gone…There will never be another JJ."
And asked if he was calling his aunt "a hoe", he replied: "Never did. Never would. Way too much respect, admiration and love for my aunt to call her that. Doesn't even cross my mind. It's sad the amount of trolls and hate on this platform and how it feeds souls."