'Three is enough for us': Pussycat Doll Kimberly Wyatt doesn't want any more kids
Kimberly Wyatt admitted she never expected to be a mother of three.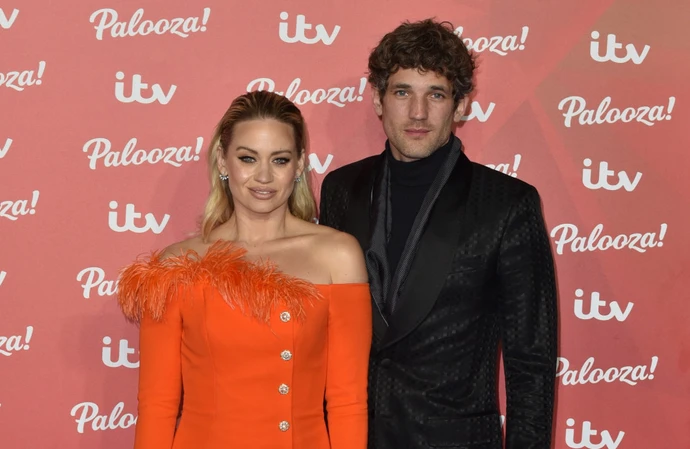 Pussycat Dolls singer Kimberly Wyatt's family is complete.
The 41-year-old star has three kids - Willow, eight, Maple, five, and three-year-old Senna - with husband Max Rogers, and she admits her third child was a "massive surprise" and so she has no desire to add to their brood.
Speaking to new! magazine, she said: "Three was a massive surprise.
"We were done after two kids, so three is enough for us."
Kimberly and Max are renewing their wedding vows as they celebrate their 10th anniversary.
And she recently admitted it's so she can get the "wedding cake of her dreams".
The couple tied the knot in 2014 and got the idea to renew their vows next year after a recent loved-up holiday in Dubai.
She said: "We were just in Dubai, which was unbelievable, and there were moments where we went, 'God, this is amazing,' and it brought up the idea of renewing our vows.
"I didn't get the wedding cake of my dreams on our wedding day, so for our 10-year anniversary I will get the cake of my dreams."
While her and Max's holiday in Dubai sparked the idea, Kimberly isn't sure if they will renew their vows in the United Arab Emirates city.
She added: "I don't know if we'll have it in Dubai or not. We haven't thought that far."
Kimberly was due to reunite for a tour with the Pussycat Dolls in 2020 but the shows were delayed due to the COVID-19 pandemic, and then in January 2021, Nicole Scherzinger announced the plans had been dropped entirely.
But Kimberly only found out the reunion tour had been cancelled through a fan's Twitter post.
She said: "The way it was communicated wasn't nice or kind to most of us.
"I found out through a fan's tweet. I was devastated and cried my eyes out.
"We were planning a world tour and were even booked for Glastonbury."
However, the singer admitted late last year that she is still "hopeful" the band will hit the road again.
She said: "I feel really powerless right now but I am still hopeful that it will happen."