'Hypocrite' Leonardo DiCaprio attends Green Fashion Awards after travelling 12,000 miles in private jet
Leonardo DiCaprio has come under fire again for jetting thousands of miles in a private jet before attending fashion awards ceremony promoting sustainable practices.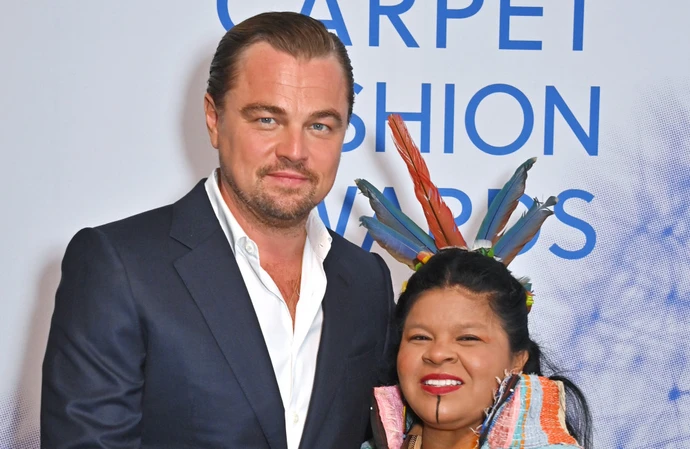 Leonardo DiCaprio was branded a "hypocrite" after he attended The Green Carpet Fashion Awards in Los Angeles this week after racking up "12,000 air miles in just two weeks".
The so-called eco-activist, who previously came under fire for making an 8,000-mile private jet trip to collect a Green Award at the Riverkeeper Fishermen's Ball in 2016, is at it again.
Over 14 days, he's said to have made trips to London, Milan, and Paris.
According to the MailOnline, the Hollywood actor travelled 5,642 from Los Angeles to London on February 19. He was in the British capital for BAFTAS and London Fashion Week bashes.
A few days later, on February 25, he then flew 595 miles from London to Milan for Fashion Week, where he was seen with rumoured fling Gigi Hadid.
The 'Once Upon a Time... In Hollywood' star then kicked off the following month by jetting 397 miles from Milan to Paris on March 2, where he threw a party attended by major stars.
Leo then made the 5,642-mile trip from Paris to Los Angeles for last night's (09.03.23) Green Fashion Awards.
One Twitter user commented: "Hypocrite."
While another wrote: "Yeah he can sod off."
After attending the ceremony in 2016, the 'Catch Me If You Can' star was reported to have jetted back to Cannes for the amfAR Cinema Against AIDS gala the next night.
He also allegedly got a helicopter to transport him from his villa to the Hotel du Cap-Eden-Roc.
Andrew Pendleton from Friends of the Earth told the Daily Mail at the time: "It never looks good when a high-profile advocate for action on climate change like DiCaprio hops on a private jet.
"It's why we get disillusioned about people in the public eye."
Through his Leonardo DiCaprio Foundation, the actor has donated millions of dollars to eco charities.