King Charles hails 'courage and resilience' of Ukraine
King Charles has praised the people of Ukraine amid the ongoing war with Russia.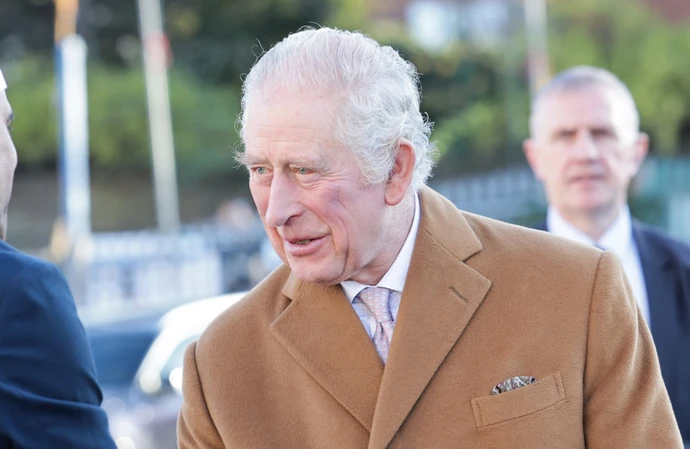 King Charles has hailed the "truly remarkable courage" of the Ukrainian people.
The 74-year-old monarch has praised the courage and resilience of the people of Ukraine, in a message marking the first anniversary of Russia's invasion.
Charles - who met Ukraine's President Volodymyr Zelenskyy earlier this month - said: "It has now been a year that the people of Ukraine have suffered unimaginably from an unprovoked full-scale attack on their nation.
"They have shown truly remarkable courage and resilience in the face of such human tragedy.
"The world has watched in horror at all the unnecessary suffering inflicted upon Ukrainians, many of whom I have had the great pleasure of meeting here in the UK and, indeed, across the world, from Romania to Canada.
"It is heartening that the United Kingdom, along with its allies, is doing everything possible to help at this most difficult time.
"Therefore, I can only hope the outpouring of solidarity from across the globe may bring not only practical aid, but also strength from the knowledge that, together, we stand united."
Meanwhile, President Zelenskyy delivered a speech to Parliament in the UK in 2022.
During his speech, the 45-year-old politician made reference to one of Sir Winston Churchill's wartime rallying calls.
Speaking to Parliament via a video link, he said: "I would like to remind you the words that the United Kingdom have already heard, which are important again. We will not give up and we will not lose.
"We will fight until the end, at sea, in the air. We will continue fighting for our land, whatever the cost.
"We will fight in the forests, in the fields, on the shores, in the streets."