I only have myself to blame for community service, says Cardi B
Cardi B is struggling with her early morning wake-up calls for community service.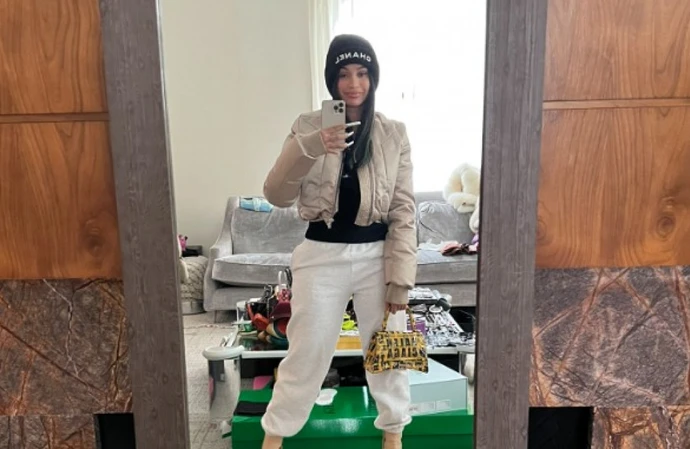 Cardi B "only has [herself] to blame" for her community service.
The 30-year-old rap star recently started her 15-day stint of community service - which stems from a strip club brawl in 2018 - and Cardi has confessed to struggling with her early morning wake-up calls.
Alongside a mirror selfie, Cardi wrote on Twitter: "My brains are burning from waking up early ,community service then studio….but I did the crime "I only have myself to blame" (sic)"
The 'Bodak Yellow' hitmaker posted a similar message on her Twitter account on Thursday (02.23.23).
Cardi posted another selfie and confessed to feeling "very sleepy".
The rapper wrote on the micro-blogging platform: "Community service ….I have to do a lot of hours today and I'm very sleepy ……..YOU DO THE CRIME YOU DO THE TIME!!!!! (sic)"
Cardi B was handed community service after she ordered an assault on two female employees at Angel's strip club in New York in 2018.
The rapper was initially hit with ten different charges and she ultimately pleaded guilty to two misdemeanours.
Cardi - who has Kulture, four, and Wave, 17 months, with rap star Offset - said in a statement: "Part of growing up and maturing is being accountable for your actions. As a mother, it's a practice that I am trying to instil in my children, but the example starts with me. I've made some bad decisions in my past that I am not afraid to face and own up to.
"These moments don't define me and they are not reflective of who I am now. I'm looking forward to moving past this situation with my family and friends and getting back to the things I love the most - the music and my fans."