Susan Sarandon's daughter Eva Amurri gets engaged in Paris: 'I'm the most basic b****'
Eva Amurri is engaged to Ian Hock after more than two years in dating and shared pictures from his proposal in Paris.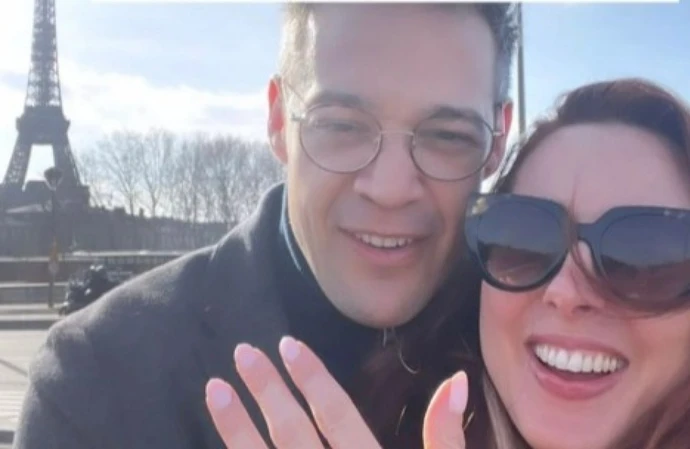 Eva Amurri is engaged to Ian Hock – and said she was the "most basic b****" for saying yes to his proposal in romance capital Paris.
The 37-year-old lifestyle blogger – who is the daughter of Hollywood actress Susan Sarandon and her ex-partner Franco Amurri- is set to tie the knot with chef Ian, 36, after more than two years of dating and took to social media on Monday (20.02.23) to make the announcement.
Alongside a series of snaps of the proposal in Paris, she wrote on Instagram: "Those who know us know so well what this moment means to us. We are so so so happy. Can't wait to spend all the rest of our days together! (heart emoji and ring emoji.)"
The 'Monarch' actress, previously married to soccer star Kyle Martino from 2011 until 2020, and who has Marlowe Mae, eight, Major James, two, and 23-month-old Mateo with him, added lyrics from Taylor Swift's hit song 'Lover' onto the post.
The lyrics read: "My Heart's Been Borrowed And Yours Has Been Blue. All's Well That Ends Well To End Up With You."
In a follow-up post, Eva joked she is the "most basic b****" for getting engaged in the French capital as she shared another photo of herself and Ian in front of the Eiffel Tower as she showed off the ring which she claimed Ian "designed himself" and posed with a baguette.
She wrote: "I'll tell you, getting engaged in Paris turns you into the most Basic B***** there is, and I am HERE FOR IT!!!!! Lmao. I'm like omg I need 200 pics of my ring in front of the Eiffel Tower and, like holding a baguette. The best."