Rebel Wilson's engagement 'has thrilled her closest friends'
Rebel Wilson's friends have been delighted by her engagement to Ramona Agruma.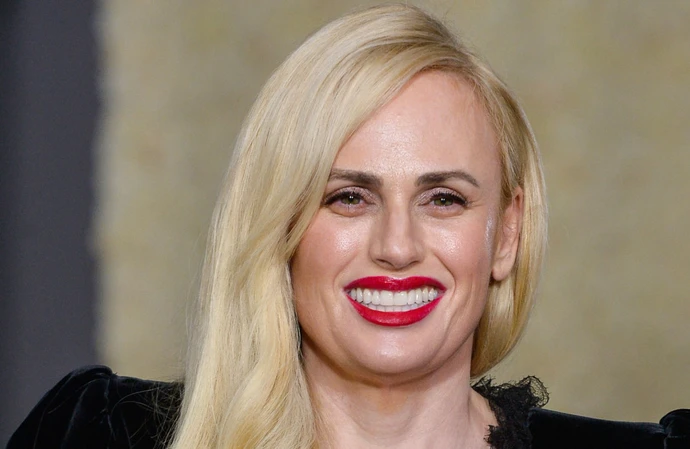 Rebel Wilson's closest friends "couldn't be more thrilled for her engagement" to Ramona Agruma.
The 42-year-old actress recently announced her engagement to Ramona and her pals have welcomed the news.
A source told Us Weekly: "Rebel's closest friends couldn't be more thrilled for her engagement to Ramona. They know that her and Ramona make an amazing couple together and are so happy they found each other.
"Rebel's friends have been so supportive of her over the years, been by her side throughout her ups and downs, through past relationships etc. They feel like this is her real fairytale come true and she deserves all of it and more.
"Rebel has a huge heart and she's one of the most genuine people you'd ever meet. They are all celebrating her engagement and are ecstatic for her next chapter."
Rebel announced her engagement via a social media post over the weekend.
The Hollywood star posted two photos of herself and Ramona wearing matching pink tops at Disneyland.
Rebel captioned the images: "We said YES! Thank you @tiffanyandco for the stunning ring and to Bob Iger and the incredible team at Disneyland @disneyweddings for pulling off this magical surprise! (sic)"
One of the images showed Rebel holding out Ramona's hand adorned with a huge diamond ring.
The other showed Rebel proposing on one knee in front of Disneyland's Magic Castle.
Rebel also shared a video to give her fans a better look at the Tiffany engagement ring, which she said was "just stunning".
The loved-up duo met via a mutual friend in 2021.
The actress subsequently said: "We spoke on the phone for weeks before meeting. And that was a really good way to get to know each other. It was a bit old-school in that sense - very romantic."