Queen Consort Camilla launches Coronation Champions Awards scheme
Queen Consort Camilla is the president of the Royal Voluntary Service.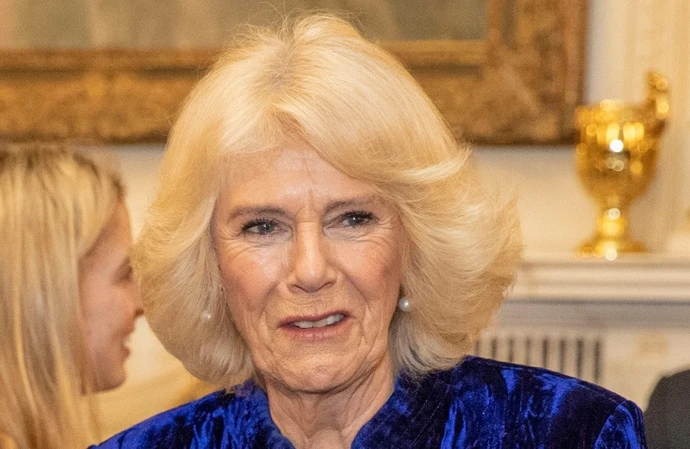 Queen Consort Camilla has launched the Coronation Champions Awards with the Royal Voluntary Service.
The 75-year-old royal - who is married to King Charles - is a president of the voluntary organisation and has created the new awards scheme to highlight the "herculean efforts of our nation's volunteers."
Camilla has teamed up with OK! magazine to encourage people to nominate unsung heroes - aged 14 and over - for one of the prizes.
In a statement, she said: "I am delighted to be launching the Coronation Champions Awards with the Royal Voluntary Service to shine a light on the herculean efforts of our nation's volunteers.
"Up and down the country, millions of unsung heroes are contributing to their local communities, giving generously of their time and their talents to enhance the lives of others. If you know a volunteer who is making a difference, please be sure to share their story. We would love to hear about them!"
Catherine Johnstone CBE, chief executive of the Royal Voluntary Service, said: "Royal Voluntary Service volunteers are among the millions of big-hearted people who are doing incredible work in their communities every single day. Together with Her Majesty The Queen Consort we are honouring those remarkable volunteers from all backgrounds, from all over the UK, and from a range of causes, who have made a real difference in recent years.
"I know from experience that volunteers don't do what they do for praise or glory, but I also know that they absolutely deserve it. The coronation is the perfect time for us to come together and really show volunteers just how much we appreciate everything they do for our health and happiness. Be sure to nominate your local heroes, as these awards are a wonderfully exciting opportunity for deserving volunteers to be commended and be part of history in the making."
She added: "I would absolutely love for OK! readers to think about who those local heroes are in their own lives and communities. From friends and family members to Dan down the road, if you know someone who is donating their time and making a difference, please nominate them.
"To nominate someone, they don't even have to be a formal volunteer with a charity, they could be someone who supports an isolated neighbour, or that person who acts as the glue in your community and organises fundraisers or events. We're especially excited to hear about the work young people are doing, and the rising stars in volunteering, so if you've got someone in mind and they're new to volunteering, please nominate them, too! They don't have to have years under their belt to be having an impact."
The categories are: Supporting Older People; Supporting Young People and Children; Crisis and Welfare; Community; Sports, Culture and Heritage; Health and Care; Sustainability and the Environment; and Animal Welfare.
And a total of 500 volunteers will be crowned Coronation Champions and will receive a pin and a certificate signed by Camilla.
Dame Judi Dench is among those supporting the awards scheme.
The 88-year-old acting legend commented: "The upcoming coronation of His Majesty The King and Her Majesty The Queen Consort will be a joyous moment in our nation's history.
"The Coronation Champions Awards are not only a fitting tribute to their majesties' own public service, but they are also a superb opportunity to pause and show our appreciation for the people who are achieving marvellous things through volunteering.
"Throughout my own work with charitable causes, I have seen how the power of volunteering can be invaluable and far-reaching. Therefore, I do sympathise with the award judges, who I predict will have quite a challenge on their hands in identifying Coronation Champions from what will inevitably be some phenomenal nominations."
The King's coronation takes place on Saturday, May 6.