Thom Evans and Nicole Scherzinger are 'smitten'
Pop star Nicole Scherzinger is head-over-heels in love with Thom Evans, according to a source.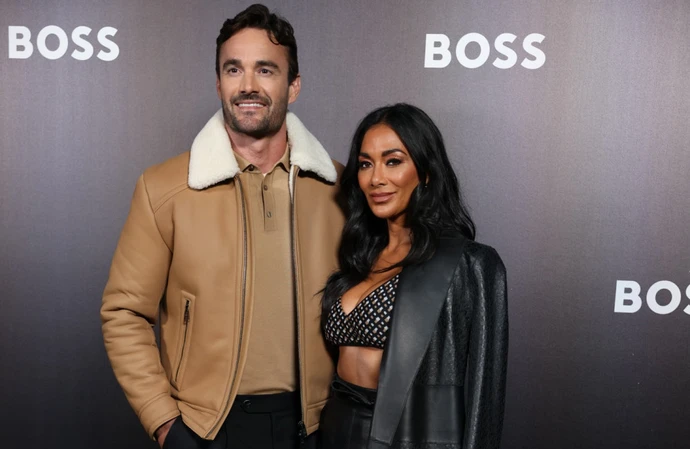 Nicole Scherzinger is "smitten" with Thom Evans.
The 44-year-old singer - who shot to stardom as part of the Pussycat Dolls - and the former international rugby player recently stepped out for dinner at Hudson House in Beverly Hills, and the pair appeared to be head-over-heels in love with each other.
A source told the New York Post newspaper's Page Six column: "[They] looked absolutely smitten with each other.
"They were constantly gazing into each other's eyes while having the best night out."
Nicole and Thom, 37 - who played international rugby for Scotland - began dating in 2019, after meeting on 'The X Factor: Celebrity', and since then, they've frequently posted about their romance on social media.
Despite this, Thom previously admitted that he "wasn't expecting" to fall in love with Nicole.
The former sports star confessed to being surprised by their whirlwind romance.
He said: "I honestly wasn't expecting things to happen this way, but she's just amazing."
Thom revealed that he was splitting his time between the UK and the US in the early stages of their relationship.
He shared in 2020: "She lives out here so I'm splitting myself between the two places at the moment. I live in Surrey but I visit as much as I can. I came out for three weeks over Christmas. I met her family so it's been great!"
Thom also admitted that spending time in Los Angeles helped him to find new career opportunities.
The sportsman-turned-model said: "Some model agencies out here have shown quite a bit of interest so I'm going to see them. There could also be a few rugby opportunities.
"I'm in town for three weeks so I have a lot of time to work it out. Everyone I've met has been so welcoming - things happen in LA. Nicole lives really centrally so it's handy to get everywhere."