Jackass star Bam Margera's estranged wife files for divorce
'Jackass' star Bam Margera's estranged wife Nicole Boyd has filed for divorce and lists their date of separation as September 2021.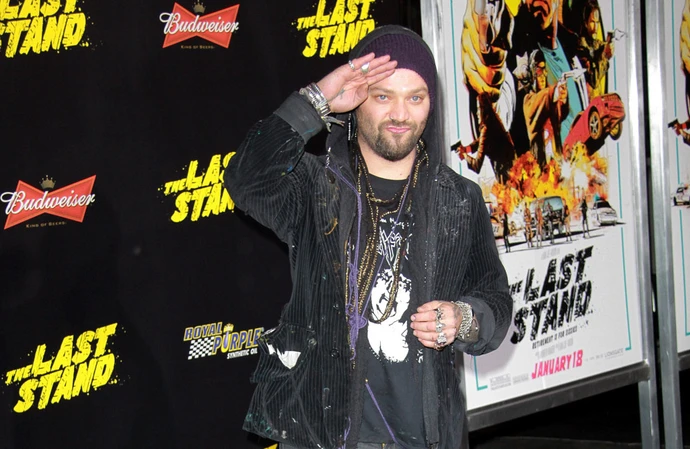 'Jackass' star Bam Margera's estranged wife has filed for divorce.
The 43-year-old stunt performer married Nicole Boyd - with whom he has five-year-old son Phoenix - in 2013, but she has now filed separation documents in Los Angeles, citing irreconcilable differences as a reason for their split.
According to TMZ, Nicole lists the date of their separation as September 2021.
In the documents, Nicole is requesting legal and physical custody of Phoenix, but wants Bam to have visitation rights in the Los Angeles county area.
She is also asking for spousal support.
In January, it was revealed Bam was "pronounced dead" in December after suffering four seizures.
Bam was admitted to hospital after he was struck down with coronavirus, and during one seizure he bit his tongue so hard it "was nearly falling off", and he later drank some infected blood which gave him pneumonia.
He said: "I basically was pronounced dead on Elvis' birthday, December 8th. I did not know that I had gnarly COVID. My body was shutting down, and I went into four seizures, each one lasting 10 to 20 minutes, and on the fourth one, I bit my tongue so hard, it was nearly falling off.
"It got so swollen and puffy, it wouldn't fit in my mouth, and I was drinking the infected blood, which gave me pneumonia as well, so when the shaman took me to the hospital, I went into my fifth seizure, and I couldn't breathe without a tube down my throat."
Bam didn't know he had been in hospital for nearly a week, thinking he had been there for just "a couple of hours" after he "blacked out".
He added: "I woke up five days later thinking I was there for a couple of hours.
"They're like, 'Dude you've been here for nearly a week. We tried to take the tube out, and you weren't breathing on your own.' "
The professional skateboarder was released from hospital in San Diego in December, and he thanked fans for their "love and support".
He wrote at the time: "I'm out! Thank you to my friends, family and you for the love, support and prayers [praying hands emoji] [purple heart emoji]. (sic)"