Robin Wright confirms she is not back together with ex-husband Sean Penn
Robin Wright has addressed speculation she and her ex-husband Sean Penn are back together after they were seen together.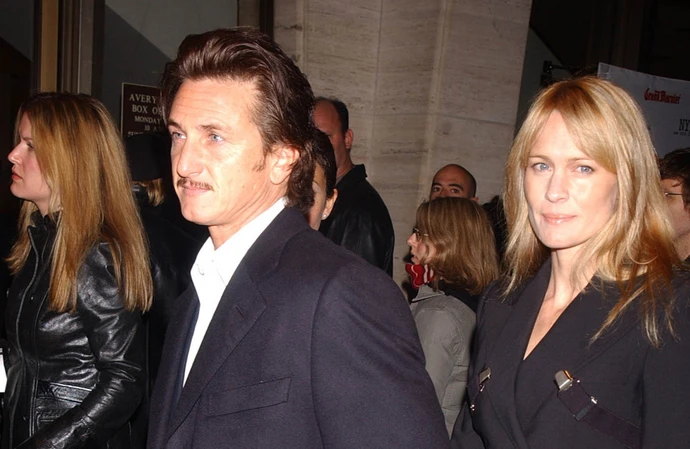 Robin Wright has insisted she and ex-husband Sean Penn are "just friends" after they were seen together at LAX airport recently.
The 'House of Cards' actress split from Clement Giraudet in September 2022, after four years of marriage, while the Oscar winner finalised his divorce from third Leila George last year, meaning the pair are single agents at the same time.
And after the pair were photographed together, Robin - who has Dylan, 31, and 29-year-old Hopper with 62-year-old Sean - has denied suggestions they are back together and insisted they were reunited for an "event for our children".
The 56-year-old star explained: "We were going to an event for our children.
"It's always gonna be a unit that way. We're always gonna be a family, whether we're together or apart, you know, and I think that's beautiful and I wish that for everybody."
She added to E! News: "To be friends with the father of your children, it's a gift. Divorce with children is one of the most difficult things in life."
A source also confirmed to People magazine that the pair are single.
The insider said: "They are both single right now and get along great. Sean has always said that Robin is the love of his life. He regrets many things that happened during their marriage. He really enjoys spending time with her now."
The former couple were married from 1996 to 2009. There were a number of occasions during their marriage where they planned to get a divorce but didn't.
Robin - who has been married three times before, also to soap star Dane Witherspoon briefly from 1986 to 1988 - submitted divorce papers in 2009 and their divorce was finalised the following year.
Sean was also famously married to music legend Madonna from 1985 to 1989.
He and Leila married over Zoom, with the officiant carrying out proceedings via video link amid the COVID-19 pandemic.
He said at the time: "We did a COVID wedding. By that, I mean it was a county commissioner on Zoom and we were at the house with my two children and her brother, and we did it that way."
Before their marriage, it was claimed Sean had to "win back" Leila after their romance continued on/off for several years until the last time they went their separate ways, which prompted the 'Flag Day' star to "work hard" on fixing their bond.
A source said: "Leila has been in Sean's life for a while. They got together and then they broke up, and Sean won her back.
"He realised he had made a mistake and when he felt he might lose her, he worked hard to get her back."