Lockdown changed my career, says Gigi Hadid
Gigi Hadid believes lockdown and motherhood have changed her career.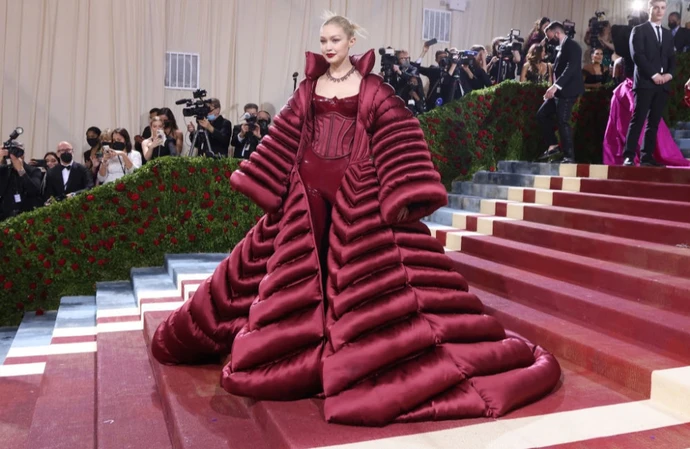 Gigi Hadid thinks the COVID-19 lockdown changed the course of her career.
The 27-year-old star is one of the world's most in-demand models - but lockdown and the birth of her daughter forced Gigi to reevaluate her lifestyle.
The blonde beauty - who has Khai, two, with her ex-boyfriend Zayn Malik - explained: "I got pregnant and I really started to think about what I wanted after, when the world opened back up.
"It kept coming back to just a more stabilized schedule where I'm not in a different country every week."
Gigi ultimately opted to launch Guest In Residence, a line of cashmere designs.
She explained: "This is very stabilising. I have an office that I come to. I know everyone here.
"I don't have to look a certain way to show up. It's a different experience for me, and it was the right time because I was ready for that."
Gigi split from Zayn in 2021, and the model admits that she's been forced to develop a thick skin over recent years.
She told the March issue of ELLE magazine: "I've had early experiences where you learn how the world reacts when you share things in certain ways.
"Sometimes you just leave something feeling like you were taken out of context. Or just feel like you revealed too much, and it was taken advantage of.
"Whatever those learning-the-hard-way experiences are, you grow a certain skin."
Gigi also suggested that the public's perception of her doesn't chime with reality.
She said: "What does the world not know about me? I don't know.
"I'm getting emotional [thinking about it]. I think that I'm someone who you have to be in front of to experience. It's not hard. This isn't a complaint. It's more that in my job, you see a lot of snapshots."