Ana de Armas can 'relate' to Marilyn Monroe
Ana de Armas has revealed that she sees similarities between herself and Marilyn Monroe.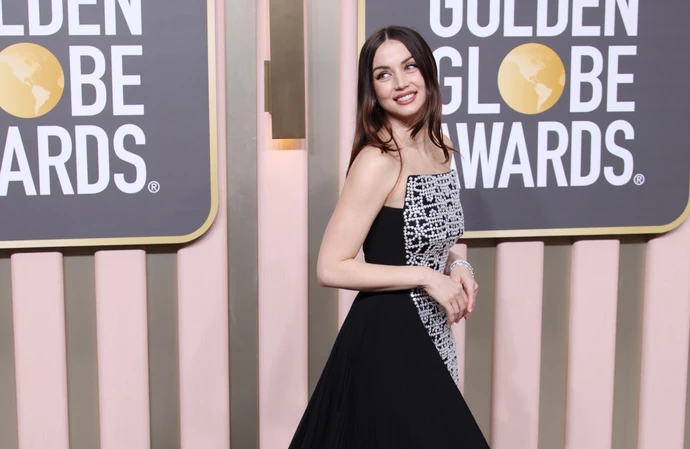 Ana de Armas finds it easy to relate to Marilyn Monroe.
The 34-year-old movie star portrayed Marilyn in 'Blonde', the Andrew Dominik-directed biographical film, and Ana has revealed that she sees some similarities between herself and the Hollywood icon.
She explained: "There was a lot there that I could relate to.
"If you put Marilyn Monroe the movie star aside, she's just an actress trying to navigate life and this system, which is so hard to navigate for anybody. On top of that, you add this point of view of Andrew's, which was to see that through her trauma.
"I truly thought it was going to do justice to a more dimensional human being, because I wouldn't want to be remembered just for one thing. I am more than just an actress on the cover of a magazine."
Ana believes that modern-day movie stars don't compare to people like Marilyn.
The actress explained that social media has removed the sense of "mystery" that used to surround Hollywood stars.
Ana - who has also portrayed a Bond girl in 'No Time to Die' - told Vanity Fair magazine's Hollywood issue: "I feel like the new generations don't have that concept, because of social media. There is so much information out there and oversharing.
"The concept of a movie star is someone untouchable you only see onscreen. That mystery is gone. For the most part, we've done that to ourselves - nobody's keeping anything from anyone anymore."
What's more, Ana revealed that she's become "more protective" of herself since starring in 'Blonde'.
She said: "The sad part for me - and the most challenging - is to see not only what happened in the '40s and '50s and '60s but to see patterns continue to happen.
"It's definitely made me more protective of myself and set boundaries and know my limits for how much I'm willing to give - and how much I want to keep to myself.
"But at the same time, it clearly is a place where incredible opportunities happen. I'm very grateful to be working in the industry."