Rebel Wilson's girlfriend's family doesn't approve of their relationship
Rebel Wilson has not won the seal of approval of her girlfriend's family.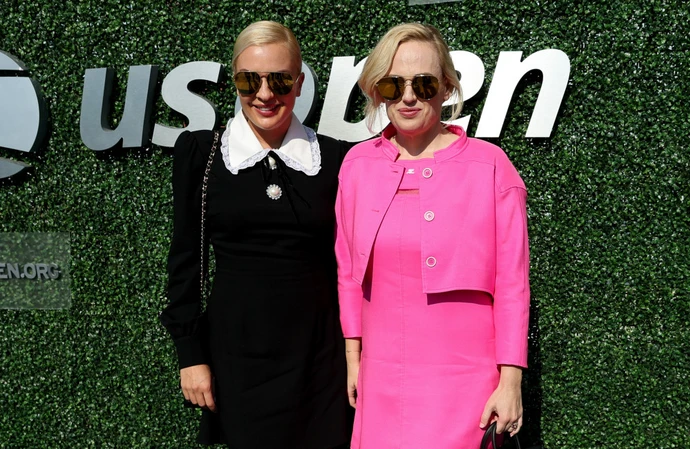 Rebel Wilson's girlfriend Ramona Agruma's family was not "accepting" of their relationship.
The 'Pitch Perfect' star has opened up about each of their family's reactions to their romance and while her parents have been "amazing" and accepting, entrepreneur Ramona's relatives disapprove, but she hopes they will "change their attitude".
Speaking on the 'Life Uncut' podcast, she said: "My whole family has just been amazing."
Rebel continued: "Ramona's family hasn't been as accepting.
"And so in many respects, it has been a lot harder on her to have to make the news public.
"With her, she's not in the public eye, it's much harder on her. It's so sad to see what happened with her family over it. Hopefully, people will change their attitude about things."
The 42-year-old star admitted she felt forced to share her relationship with the world before she was ready.
She said: "There were a couple of hurried conversations that I would have liked to have just taken my time with.
"I've had instances with the Australian press being really mean towards me ... It was just another thing in that line of nasty things that they've done over the years."
Rebel and Ramona went public on social media as a couple in June 2022, with the comic star posting on Instagram: "I thought I was searching for a Disney Prince… but maybe what I really needed all this time was a Disney Princess."
In November 2022, the couple announced the birth of their first child, daughter Royce Lillian, via surrogate.
The 'Senior Year' star recently shared how she "overhauled" her life in a bid to try and carry a baby, but her efforts were ultimately unsuccessful.
Rebel - who lost around 60 pounds in 2020 - said: "I'd had my eggs frozen and done three surgeries for it, which is quite a lot.
"Then, I had found a donor and we made a plan for the embryos and I think, at that point, I had 18 good-quality eggs so you think there's going to be some success there. But then each day, I got a new update from the lab about how it was going and it got down to seven eggs and they had no viable embryos."
Rebel recalled feeling devastated when her efforts proved to be unsuccessful.
She added: "I had been through so much, lost all this weight and froze my eggs and overhauled my whole life to do this, and to not be able to create life in the way that I had hoped, it was really devastating.
"A lot of women face this when they go through IVF or similar journeys and it's a difficult situation and you have to ask yourself if you keep going."