Sharon Stone pays tribute to late brother Patrick in emotional video
Sharon Stone took to Instagram to post an emotional video in tribute to her late younger brother Patrick Stone after he was killed by a heart attack on Sunday.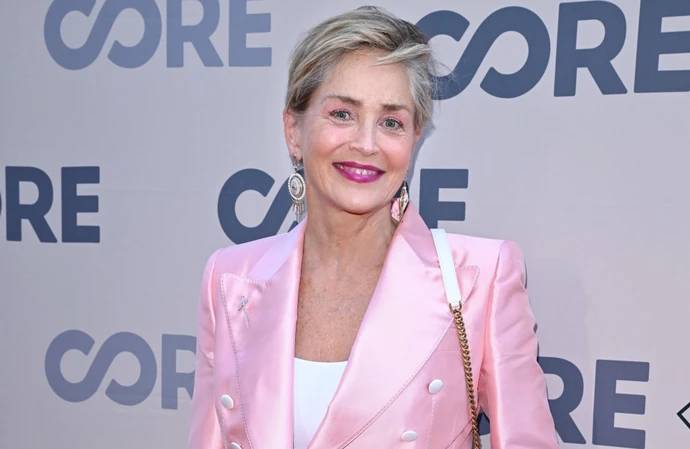 Sharon Stone has paid tribute to her late brother Patrick Stone after he was killed by a heart attack.
The 'Basic Instinct' actress, 64, lost her younger sibling after the 57 year old had a cardiac arrest on Sunday (12.01.23) and she posted a video message to fans on Monday to Instagram confirming his death and reflecting on how the family had been hit with a "tremendous amount of loss".
Referencing how Patrick and his wife Tasha's son River died in 2021 at 11 months old from total organ failure, Sharon said: "Yes he is the man who was the father to River who we lost last year… at 11 months old.
"He is survived by his wife, Tasha, and his son, Hunter, and his daughter, Kaylee.
"Like any family, we thank you for your love and support in this time of immeasurable grief and we appreciate all of your condolences.
"We do greatly understand that the loss is ours here on Earth and I thank you very much for the love and support that you're showing us. We just ask that you to continue to be kind."
Just after posting the clip, Sharon added two throwback photos with her late brother on Instagram – one of which showed her with her arm around him and the other of her sibling smiling as he lay on a sofa – which she captioned: "RIP my brother Patrick Joseph Stone."
She signed off the tribute with a flying dove emoji.
Her post followed the Pennsylvania Coroner's Office telling TMZ Patrick had died amid his fight with heart disease.
His wife Tasha has said about his death: "My heart feels like it's been ripped out of my chest. Patrick went to be with our sweet River… I don't know what else to say, he was my world.
"I'm not sure what life is supposed to look like without my husband by my side and quite honestly I don't want to, but I will of course. I just hope that you always stay by my side watching over Hunter, Kaylee and I… until we meet again I will forever love you, honey babe. My wish through all of this is that now at least River has his daddy with him and I hope the two of you are having the best time."
She also took to social media after her 11-month-old son passed away, saying her heart had been "shattered into a million pieces".
Tasha said in a video posted on Facebook, which also featured a clip of River enjoying himself while Eric Clapton's 'Tears in Heaven' played in the background: "God needed River in Heaven. I can't say more than I needed him here on Earth because my heart is shattered into a million pieces.
"My days will never be the same and I have no idea how I am supposed to live my life without the sweetest boy in the universe. I am crushed."