Art should be allowed to breathe, says Hugh Bonneville
Hugh Bonneville has rubbished the idea that 'Notting Hill' should be cancelled.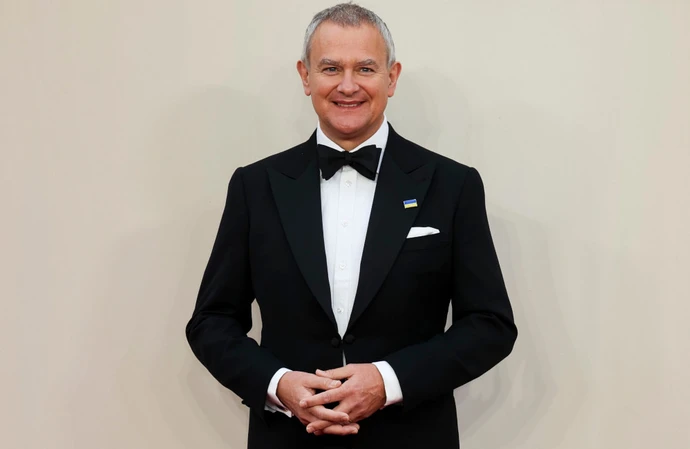 Hugh Bonneville thinks all forms of artistic expression "should be allowed to breathe".
The 59-year-old actor has dismissed suggestions that movies like 'Notting Hill' should be cancelled, on the basis that it fails to reflect London's diversity.
Hugh - who starred in the movie - explained: "Those films certainly shouldn't be cancelled.
"There was a whole sequence about the multiculturalism of 'Notting Hill'. But test audiences said, 'Where's the star? Where's Julia Roberts?' So the producers cut out that three-minute multicultural sequence."
Hugh also believes there needs to be more "perspective" around such issues.
He told The Independent: "I think we all need to take a huge dose of perspective and allow art to be art. All forms of artistic expression should be allowed to breathe. I think respect should always be there - with expression comes responsibility.
"But I don't think it's right to say, 'I don't agree with you, therefore you should be cancelled'."
Hugh is best known for starring in 'Downton Abbey' and he previously admitted to being wowed by the show's script when he first read it.
The London-born actor - who has also starred in two 'Downton Abbey' movies - revealed that he "adored" the first script that he received.
He explained: "You never know when you start a project, obviously everyone sets out to try and do their best work but there was something about that script I adored...
"It had this addictive quality and so many characters you could engage with...
"It was a very happy project to be a part of for all those years and it brought pleasure to so many people and it's a lovely job to have been a part of."