Disney celebrates 100th anniversary in Super Bowl advert
Disney unveiled an advert celebrating the company's centenary during the Super Bowl on Sunday night (12.02.23)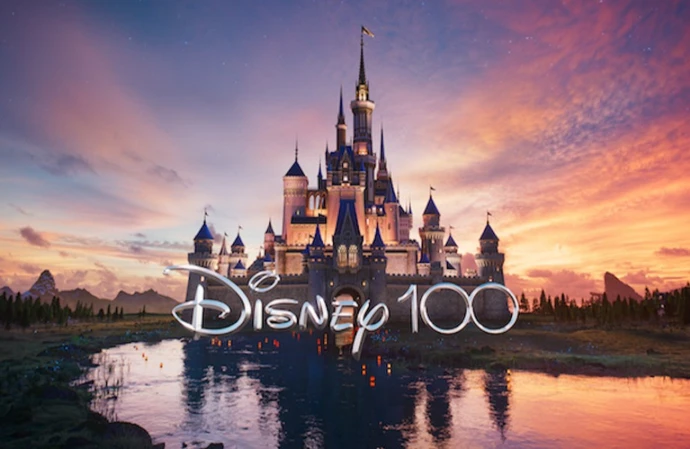 Disney celebrated its 100th anniversary by unveiling a special advert during the Super Bowl.
The 'Disney100 - Special Look' commercial debuted during the TV broadcast of Sunday night's (12.02.23) clash between the Kansas City Chiefs and the Philadelphia Eagles in Glendale, Arizona on Sunday night (12.02.23) and it featured scenes from some of the company's best-loved films including 'Frozen', 'Mary Poppins', 'Peter Pan' and 'The Lion King' as well as the 'Star Wars' and Marvel movie franchises.
The spot also featured footage from the Disney theme parks as well as videos made by fans and words from founder Walt Disney as the company marks its 100 years.
Disney is planning celebrations throughout 2023 to mark the milestone including 'Disney100: The Concert' which will tour Europe performing some of Disney's most famous musical works from films such as 'Beauty and the Beast' and 'Mary Poppins' to songs from the Pixar, 'Star Wars' and Marvel universes. The tour will include dates in the UK in cities such as Glasgow, London, Manchester and Liverpool from from May 31 to June 8 as well as performances across Europe. Fans will also be able to attend 'Disney100: The Exhibition' - a showcase of artworks, artefacts, costumes and props from Disney history - which runs in the US from February with European dates running from March and a UK leg slated for autumn 2023 at the ExCeL centre. Other special experiences taking place during the year include 'Wonder of Friendship – The Experience' - which is described as a "multi-sensory experience targeted at Gen Zs and Young Adults to celebrate the Wonder of Friendship". It will open in London and include experiences and installations set across four rooms based around 'Alice in Wonderland', 'Lilo and Stitch', 'The Lion King' and 'Mickey and Friends'. It will run from May to October 2023 across countries including the UK, France, Germany and Spain.