Lewis Capaldi 'dating actress he's secretly been with for months'
Lewis Capaldi is said to be dating actress Ellie MacDowall, who he was first spotted with in November.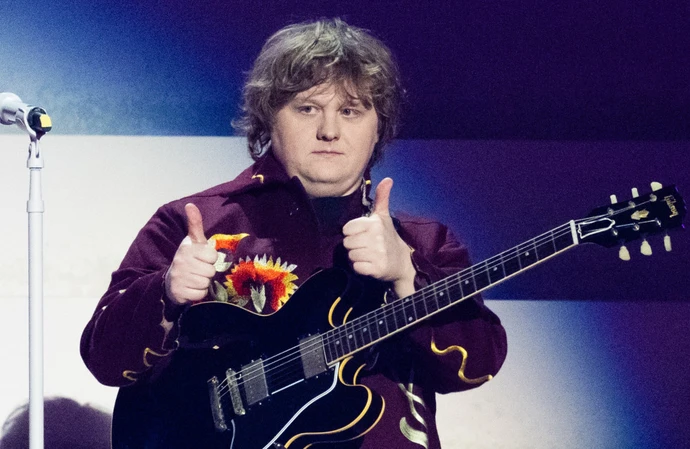 Lewis Capaldi reportedly has a new girlfriend.
The 'Forget Me' singer, 26, was reportedly "all over" actress Ellie MacDowall as they attended a BRIT Awards 2023 after-party together on Saturday (11.02.23) night at 180 The Strand during the Universal Music gathering following the ceremony.
A source told the The Sun newspaper – which obtained pictures of the pair kissing – on Monday (13.02.23) about how they have apparently been dating for months: "It's official, Lewis is in love and he couldn't be happier.
"He has been dating Ellie for some time now and while they are usually very low key, he couldn't keep his hands off her at the after-party. It was very sweet to see him so happy, and Ellie clearly adores him too.
"They sat on the sofa kissing and talking for a while before Lewis headed off to the dance floor. He was throwing some serious shapes to Hot Chocolate's 'You Sexy Thing' at one point while Ellie just looked on smiling.
"They make a lovely couple."
Ellie, who is thought to be playing Cary Grant's daughter Jennifer in the upcoming TV biopic 'Archie', has shared snaps and videos of Lewis on her social media and were first spotted together after a night out and dinner in the early hours of the morning last November.
Lewis has told how he has struggled to find romance so badly it is the reason he took up music, and told Sam Thompson's new evening radio show 'HITS UK with Sam Thompson': "First of all, when I was younger – and I've never been the most classically good-looking man – I used to get told if you play music girls will like you.
"So, I basically learned how to play guitar, shaped my whole personality around the fact that I could play music, got famous and I'm like, 'Here we go!'"
He also joked: "I wonder what Victoria's Secret model I'm going to have on my arm, what beautiful, intelligent, incredibly famous musician or actress I'm going to attract, and I can honestly say not one person has slid into my DMs in a romantic way. I feel like I've been cheated."
Earlier in the night before Lewis was spotted with Ellie he planted a kiss on for-time BRITs winner Harry Styles' lips, and later said the former One Direction singer was the "top one" in his kiss rankings.