King Charles starts work on new climate change-themed garden
Diggers have been spotted transforming an acre of land at green-fingered King Charles' Royal Sandringham estate into an eco-garden that will feature plants that can handle harsh weather sparked by climate change.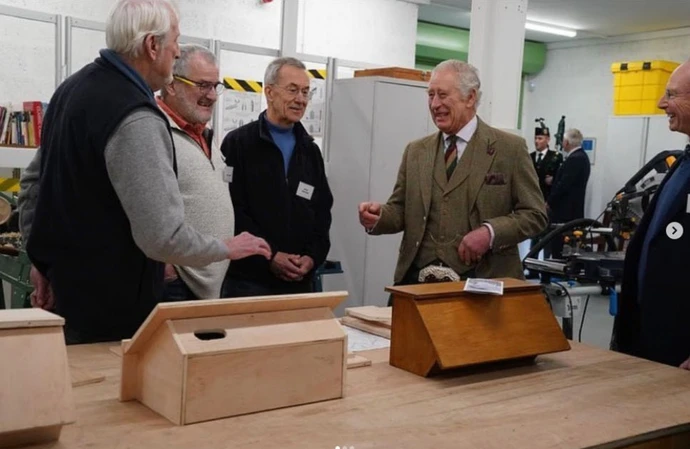 King Charles has started work on a new climate change-themed garden.
The green-fingered monarch, 74, has diggers working on an acre of land that will become a topiary garden open to the public at the immaculate Royal Sandringham estate in Norfolk, according to the Mail on Sunday (12.02.23.)
A formerly pristine lawn on the west wide of Sandringham House has disappeared, according to the newspaper, as work gets underway to transform part of the land into a new garden.
The finished Topiary Garden will introduce new plant species to the area that will be more robust against harsh weather brought about by climate change.
A statement published last month by the estate about the upcoming garden – which was previously used to grow crops for the World War Two 'Dig for Victory' campaign, when people were encouraged to grow their own fruit and vegetables amid rationing – said: "This area of the garden will now have a decorative aspect and bring increased naturalistic planting to the area to improve biodiversity.
"In recent years, with changing weather patterns the current expanse of lawn has been affected by warm weather and excessive rainfall.
"The newly developed garden will introduce new species that are more robust, hardy and better able to withstand the impact of emerging weather patterns."
A series of gravel paths will allow visitors to enjoy the garden, which is set to contain 5,139 yew tree hedging plants, more than 4,280 herbaceous perennial plants and bulbs and yellow and pink rose varieties including 'Gabriel Oak', 'Skylark' and 'Charles Darwin'.
Work first started on the garden on January 23, with award-winning landscape designers Landform contracted to transform the area in the 20,000 estate, which Charles took over from his late father Prince Philip in 2017.
It is expected landscaping on the new eco-focused garden will be open to visitors by the end of May.