Leo Sayer and Donatella Piccinetti marry after nearly 40 years together: 'It was truly a dream!'
After nearly 40 years together, Leo Sayer and his partner Donatella Piccinetti have married in a "dream" garden ceremony.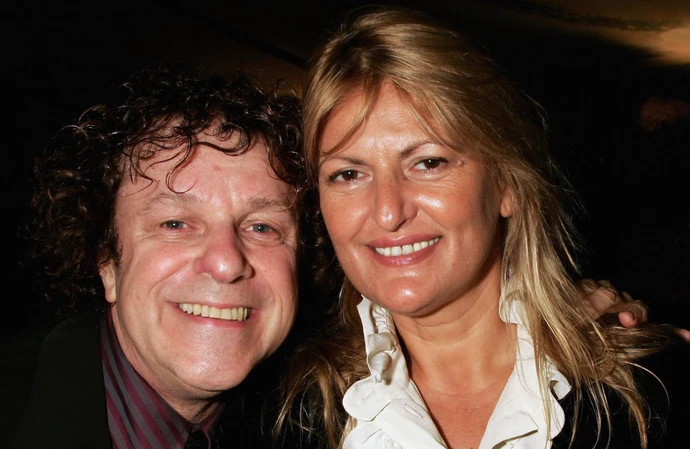 Leo Sayer has married his long-term partner Donatella Piccinetti.
'The Show Must Go On' singer, 74, said it was a "dream" to tie the knot with her after almost 40 years together, with their "very private" and "intimate" wedding ceremony at their garden in Scotland attended by 40 of the pair's closest friends.
A statement on Leo's Instagram posted on Monday (17.04.23) said: "This past weekend was truly a dream... (ring emoji.)
"After being partners for almost 39 years, Donatella Piccinetti and Leo Sayer got married in their garden in the Southern Highlands on Saturday 15th of April.
"It was a very private ceremony where the couple were joined by 40 of their closest friends.
"There was a reception lunch held afterwards at the famous Magpie Restaurant in Berrima.
"The weather was sunny, the bride was radiant, the groom looked handsome and they couldn't be happier with how the day went."
Leo – born Gerard Hugh Sayer – and who co-wrote Roger Daltrey's first solo hit 'Giving it all Away' – was previously married to Janice Lisseter before they divorced in 1985 after 11 years of marriage.
He set up the group Jester in 1972 before launching a solo career.
His singles 'One Man Band'. 'Long Tall Glasses' and 'Moonlighting' are among his biggest hits.
He made headlines with his 2007 appearance on 'Celebrity Big Brother' when he broke out of the house on Day 10 and had a bust-up with show security.
Leo told the Daily Mail after the incident about losing his temper: "There were extremes of human behaviour.
"Lots of crazy! It's sad to say that it's all a set-up. They find a nice guy like Leo and make fun of him.
"When I broke out, I had bruises on my arm from where the security guy held me. It was horrible, and I lost my temper.
"I'm not very proud of what I said, but I wanted to break away from this guy who was really hurting me. I felt like suing them afterwards."