Megan Fox sparks rumours she's split from fiancé Machine Gun Kelly with 'dishonesty' post
Megan Fox has hinted she and Machine Gun Kelly have called it quits by posting an image of her burning letters and quoting Beyoncé's 2016 track 'Pray You Catch Me' about her husband Jay Z's affair.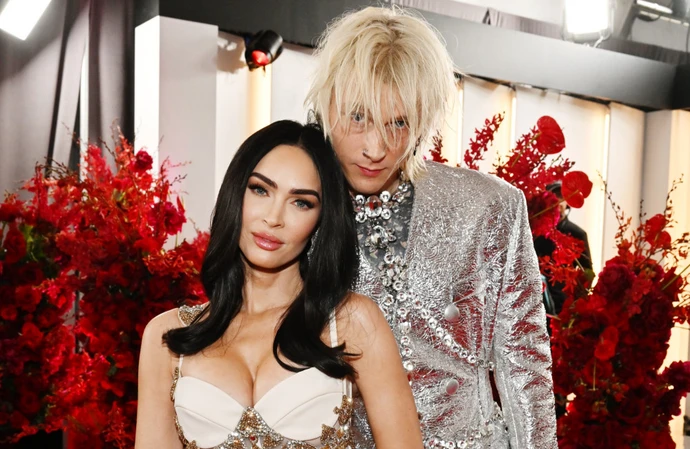 Megan Fox has sparked rumours she has split from her fiancé Machine Gun Kelly with a cryptic social media post about being able to "taste the dishonesty".
The 'Transformers' actress, 36, has been in a relationship with the rapper-turned-rocker, 32, since June 2020 and they got engaged in January 2022, but she has now deleted all traces of him from her Instagram feed and posted a video in which she appears to torch a letter and a bag on a bonfire.
She also uploaded mirror selfies taken by a man standing beside her in the posts from Saturday (11.02.23) night, and captioned the images: "You can taste the dishonesty / It's all over your breath" – which are lyrics from Beyoncé's 2016 track 'Pray You Catch Me' about her husband Jay Z's affair.
Megan and MGK were last been pictured together hours before her post, enjoying Drake's Super Bowl party in Scottsdale, Arizona.
It came a day after MGK claimed he had been electrocuted while performing at the Coors Light Bird's Nest for a party in Arizona.
The actress' fans posted in the comments section alongside her new Instagram images that they had noticed she had started following Eminem, 50, with whom Megan worked in 2010 when she featured in the music video for his single 'Love the Way You Lie'.
Megan, who shares three children with her ex-husband, Brian Austin Green, 49, last week paid tribute to MGK for his "humility and maturity" in a long Instagram post just before the Grammy Awards, where he lost out on Best Rock Album for his record 'Mainstream Sellout', with Ozzy Osbourne taking home the prize.
She said: "Congratulations on being in the very small percentage of artists who have received a Grammy nomination.
"You have handled this process with a grace and maturity that I haven't seen from you before and I'm so proud of you.
"Watching you walk in humility and gratitude, watching you grow into yourself and become a better man is an immeasurably more satisfying experience than watching you accept an award.
"Although those will come… and this is irrelevant I guess but I will just never ever get over how beautiful your face is.
"I hope one day you'll see yourself the way I see you. I love you and I'll keep this memory of you forever."