Pregnant Jessie J jokes she's desperate for food as she arrives for BRITs
Jessie J announced the sex of her baby hours before she arrived for The BRIT Awards 2023 in a cut-out dress designed to show off her growing baby bump, and joked she was already desperate for a snack.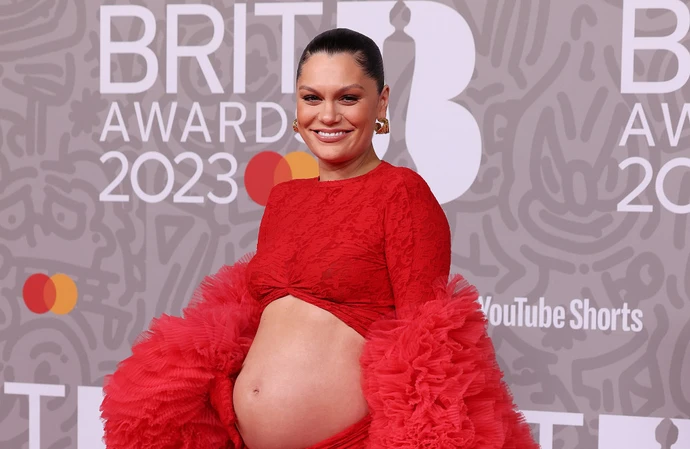 Pregnant Jessie J joked she was desperate for a snack as she turned up on The BRIT Awards 2023 red carpet in a cut-out dress designed to show off her growing baby bump.
The 'Price Tag' singer, 34, announced she is expecting a boy hours before arriving for the ceremony at London's O2 Arena on Saturday (11.02.23) in a gender reveal video posted on social media.
As she walked the red carpet, Jessie joked she could "really do with a snack", adding: "I just literally teased a new song an hour ago. It wasn't even really a planned thing... you have got to do what you have got to do."
Asked about the controversial lack of women in the Best Artist category after it went non-gendered, Jessie said: "It is a difficult question to answer because as a feminist of course you want women and men and everyone celebrated, however they identify.
"But at the same time if the best of the best is all men then I don't think it is fair that one would be taken out and replaced but then it makes it... it is a difficult one to answer, so of course I think women should be celebrated but if it was an all woman category would the conversation be the same?"
Jessie took to Instagram on Saturday to announce the news her first child, who she is expecting with basketball player Chanan Safir Colman, 38, is a boy.
Her clip showed Jessie singing a tune she appears to have written about her pregnancy and she revealed her unborn baby's gender in a caption that said: "Since I wrote this song every time I play it or sing it he moves like crazy… so I think this song is the one.
"Pre save link in my bio. Oh yeah… I'm having a boy. And I promise I am wearing underwear."
The video also showed her getting ready for the BRITS – which is set to be broadcast from 8.30pm on ITV – as she revealed it was her first red carpet walk in a decade.
Her song for her baby contains the lines: "Something's happening that I've been waiting for. I feel its weight, falling to the floor."