Ben Affleck and Jennifer Lopez 'to star in a Super Bowl commercial'
Ben Affleck and Jennifer Lopez will star in a Super Bowl commercial for Dunkin'.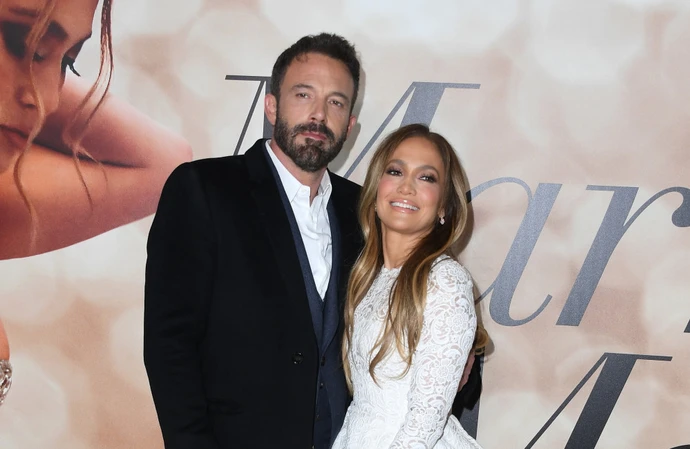 Ben Affleck and Jennifer Lopez are set to star in a Super Bowl commercial.
The 50-year-old actor and Jennifer, 53, are teaming up for a Super Bowl commercial for the Dunkin' brand.
A source explained: "The commercial is funny and cute. It shows Ben working at Dunkin' in his free time because he loves it so much. Then Jen pulls up to the drive-thru and asks him, 'What are you doing here? Is this what you do all day?' They're both very excited about it."
Ben - who married the chart-topping star in 2022 - has a lucrative deal with Dunkin', and he's now set to star in the commercial alongside his wife.
The insider told 'Entertainment Tonight': "Ben's Dunkin' commercial was initially supposed to be a regular commercial and campaign, but things changed and now it will be a commercial during the Super Bowl. Jen is also in the commercial."
Despite this, Jill Nelson, the chief marketing officer at Dunkin', is trying to remain tight-lipped about the advert.
Jill said: "Dunkin' is airing its first-ever Super Bowl ad this year, but you'll have to tune in on Sunday to see what's 'Ben' brewing."
Meanwhile, Jennifer recently revealed that she and Ben had a small wedding ceremony in Las Vegas because it took "all the pressure off" them.
The loved-up duo tied the knot in a low-key ceremony in July, and Jennifer revealed that it was her husband's idea to marry in Vegas.
Jennifer - who organised a bigger ceremony for friends and family at Ben's mansion in August - said: "You have all these expectations you can't control and that's why Ben and I decided to get married a month before in Vegas.
"It was his idea and I thought it was brilliant.
"It took all the pressure off about the big wedding we were going to have with our families."